Here are your top 40 vegan side dishes for Thanksgiving or anytime you want a delicious side dish for the holiday season.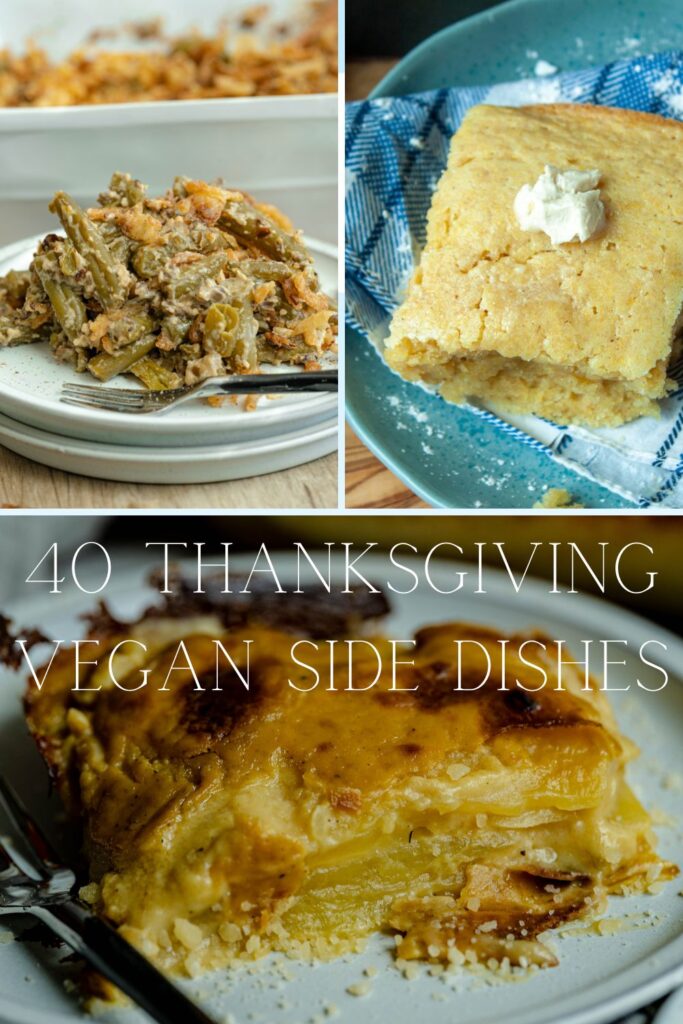 When we first went vegan, our extended family was worried all the dishes I made for traditional thanksgiving dinners would be gone; little did they know that their vegan thanksgiving dinner would only get better with more creative, delicious classic side dishes with a vegan twist.
Let's get into these vegan thanksgiving recipes;
This simple vegan green bean casserole has a delicious easy creamy sauce that's full of flavor and needs a spot on your Thanksgiving table. It's made with easy creamy mushroom sauce to cover your green beans and sprinkled with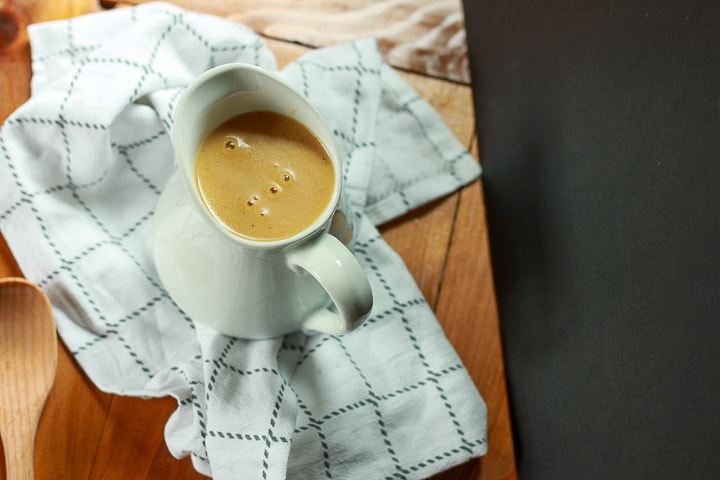 This easy vegan gravy is so simple to make and is the perfect addition to mashed potatoes or whatever holiday roast you may be having.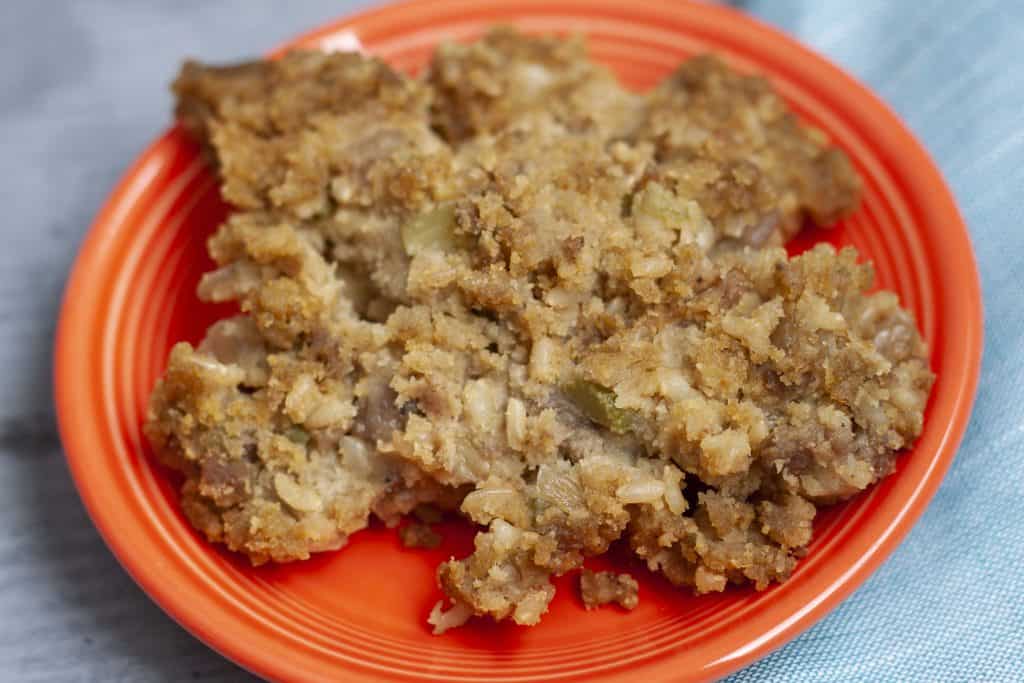 This vegan stuffing takes on a new flavor with the addition of cornbread. It is one of my favorite vegan dishes on the holiday menu.
It's brimming with flavor with homemade cornbread mixed with vegan sausage, rice, and spices. You don't want to miss this one.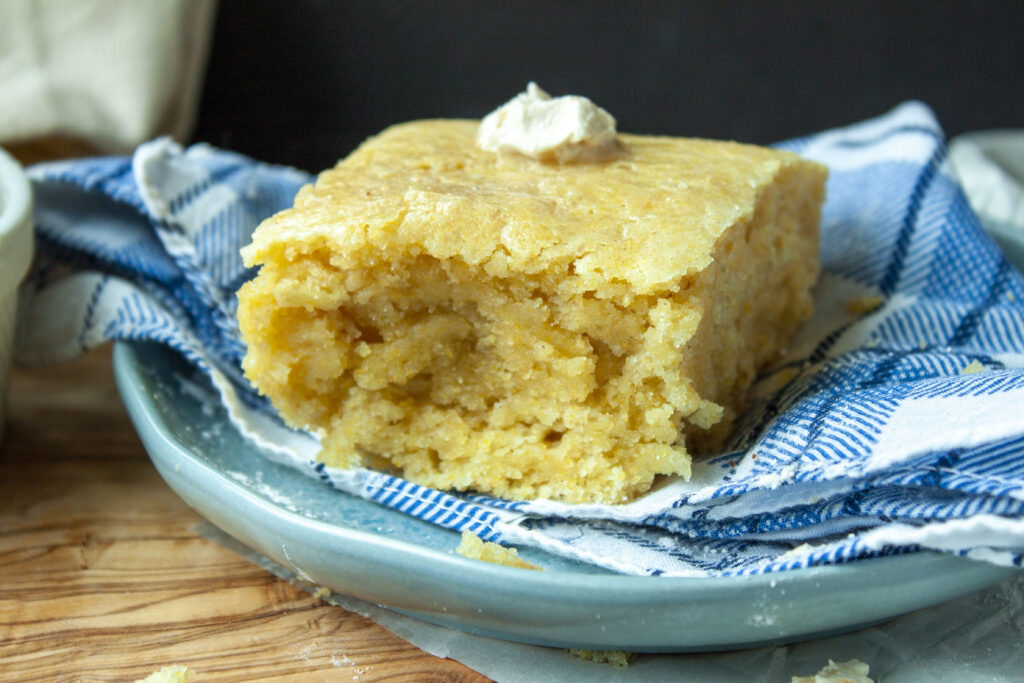 This is hands down the best cornbread, vegan or not. It makes a perfect side dish for thanksgiving.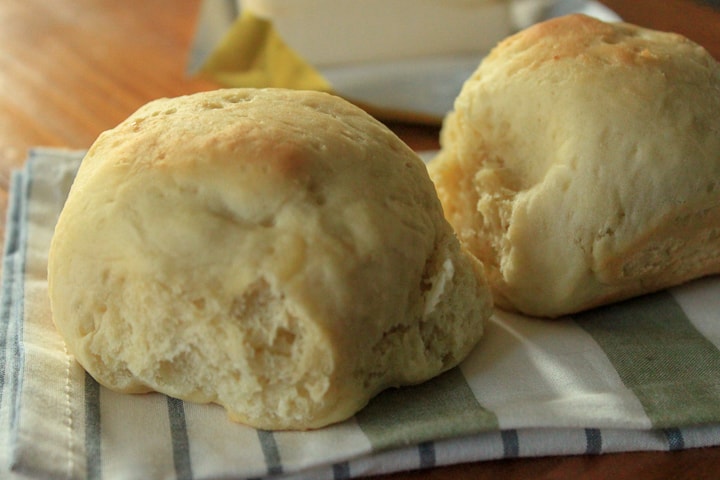 These vegan dinner rolls are thanksgiving classics. These can be made from start to finish in less than 40 minutes. They taste just as tasty as the rolls that take hours to make.
These also freeze great if you need to make them ahead of time. The whole family loves these rolls!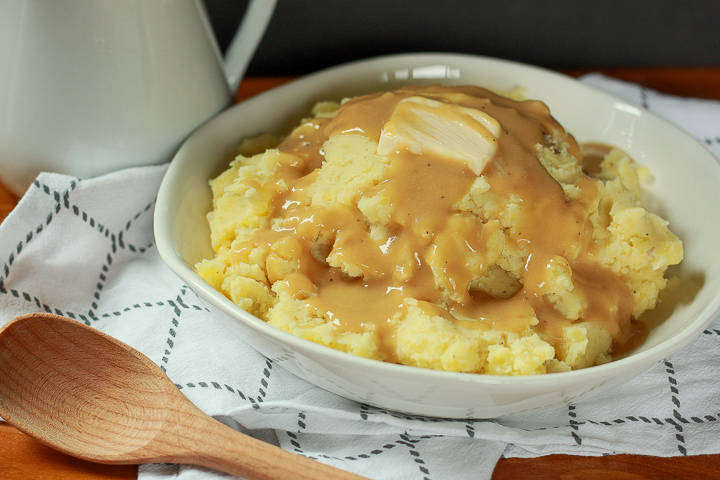 You can't have a thanksgiving without having a few staple vegan thanksgiving side dishes; mashed potatoes are one of those that's almost as important as the main dishes.
These vegan mashed potatoes are made creamy with a combination of all the best; vegan butter, vegan cream cheese, and vegan sour cream.
They can be made in the slow cooker, Instant pot, or stovetop.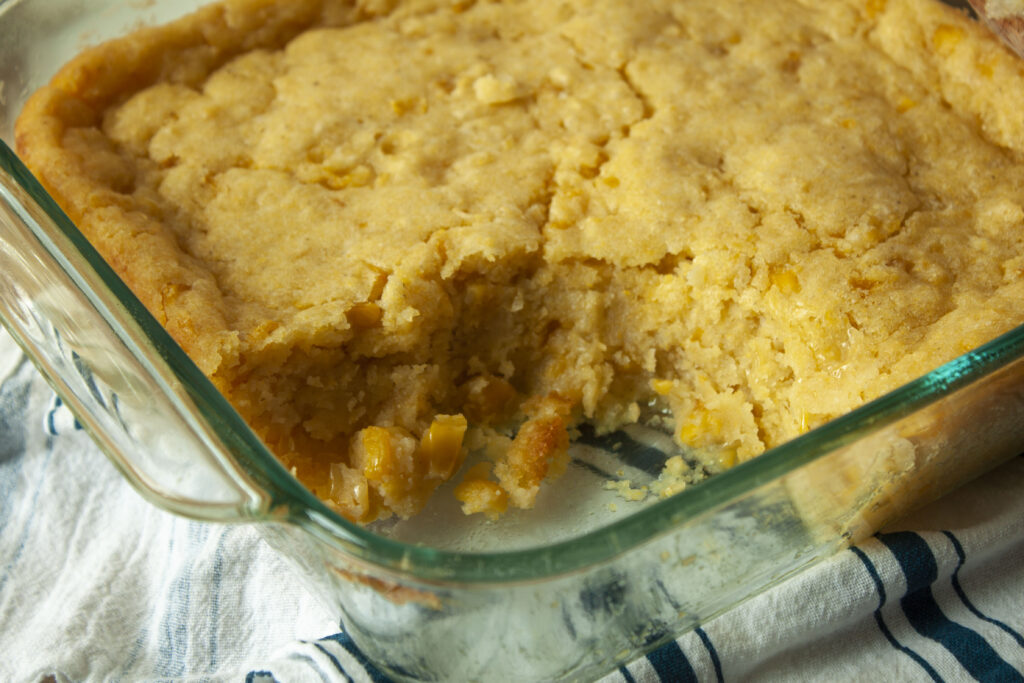 This vegan corn casserole, also known as corn pudding, can be prepped in a matter of minutes and is always the star of the Thanksgiving meal.
It's sweet, savory, and everything in between; it's the perfect easy vegan side dish.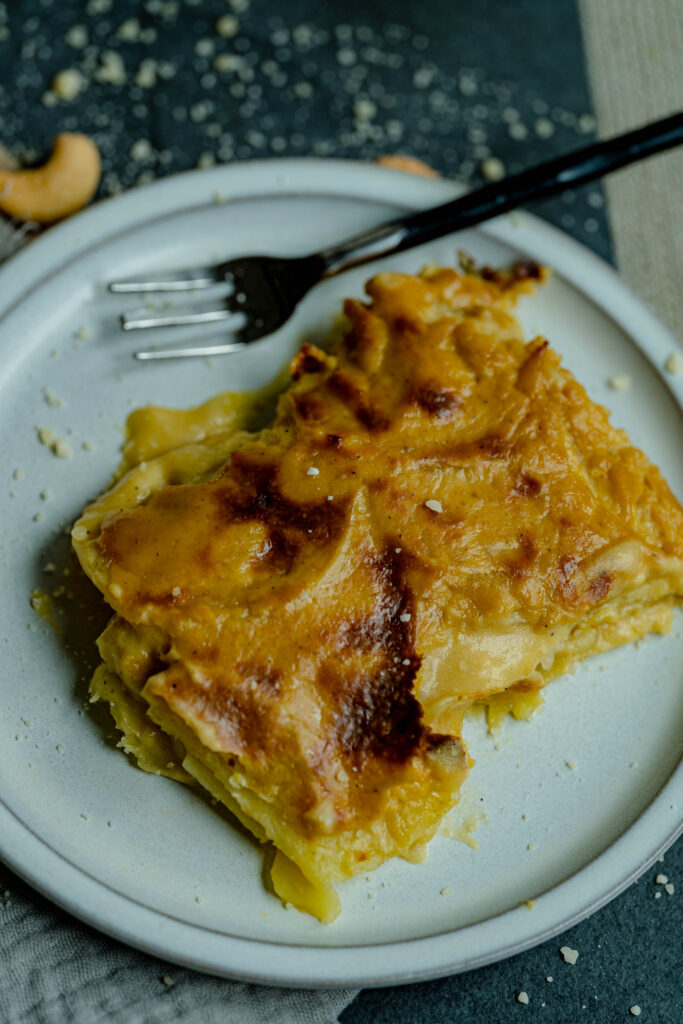 If you're looking for something a little less traditional than mashed potatoes, these scalloped potatoes make a great way to switch up mashed potatoes.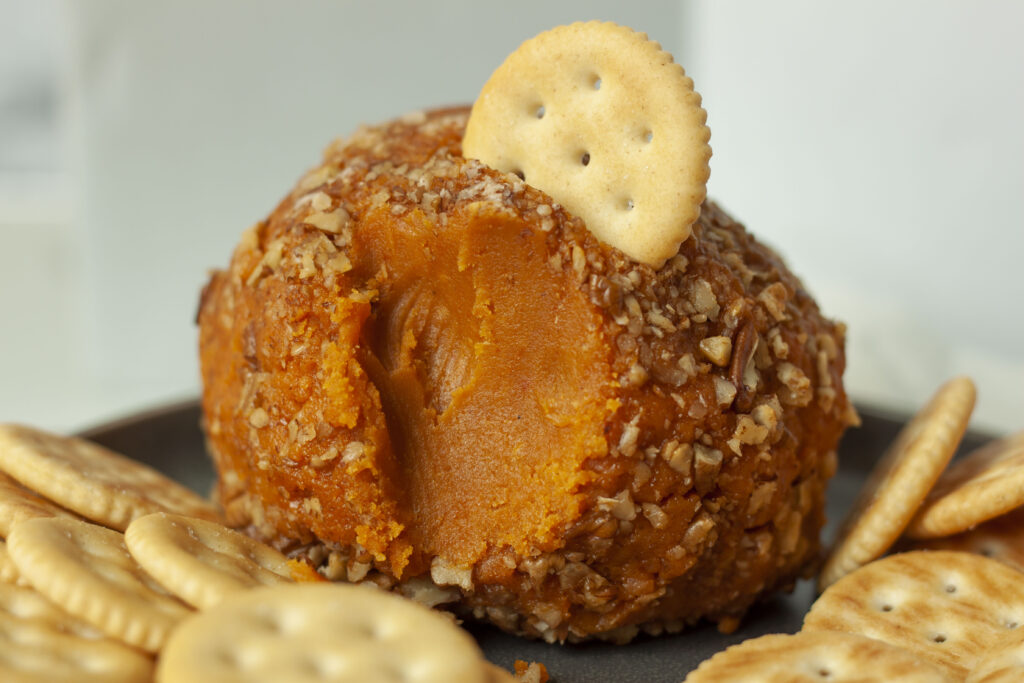 This vegan cheeseball is a must-have appetizer or side dish for your thanksgiving spread or really any special occasions you want to impress someone with excellent vegan cheese.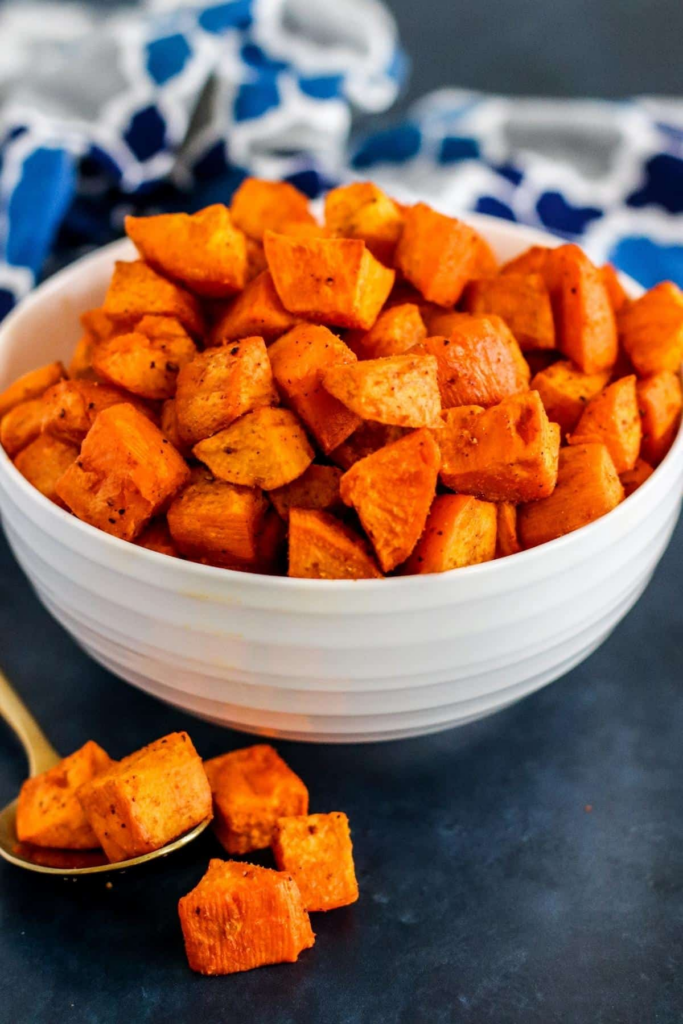 These crispy roasted sweet potatoes are tender on the inside and firm on the outside. Simply cube, season, and bake!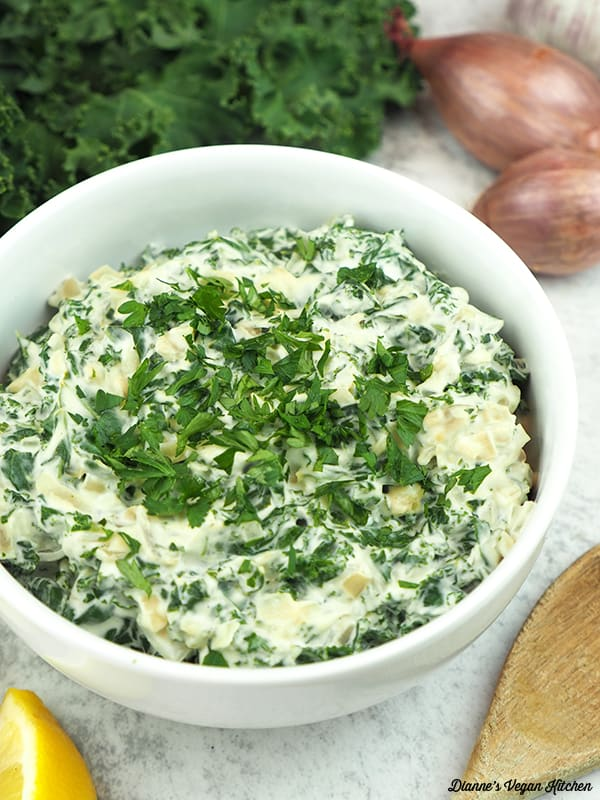 Although it's delicious year-round, vegan Creamed Kale has become a holiday favorite. It's just not Thanksgiving unless there's a pile of Creamed Kale on a plate!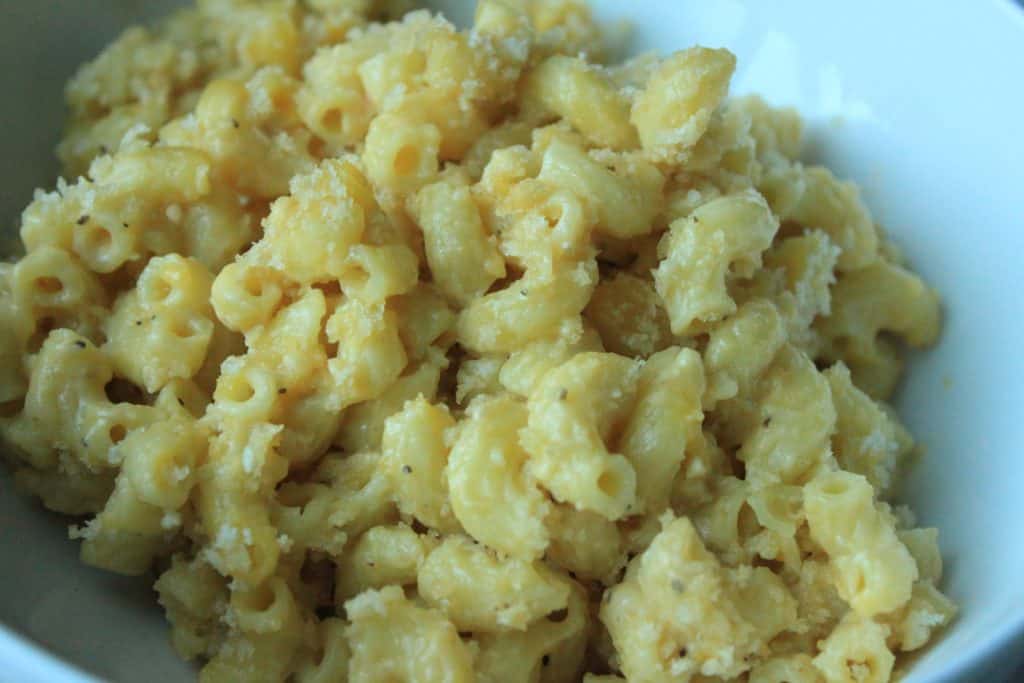 This vegan mac and cheese is a staple at our holiday gatherings. It's easy to make and tastes just like the classic your dairy-loving friends are used to.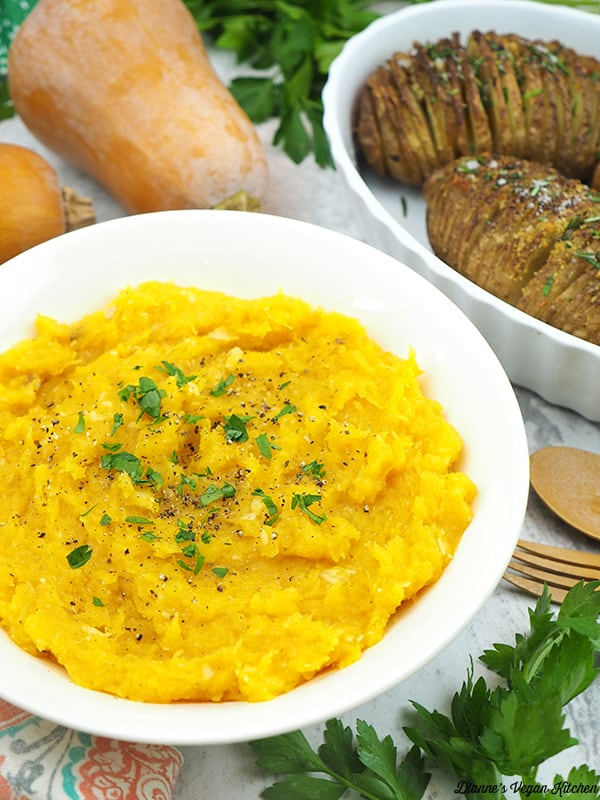 Mashed Butternut Squash is an easy-to-make side dish that will add a splash of color to the holiday table! It's great for Thanksgiving or Christmas, but it's also a great side dish for weeknight dinner.
Soft, fluffy and buttery vegan pumpkin dinner rolls that are easy to make and use only 6 key ingredients! These rolls are the perfect side for Thanksgiving dinner.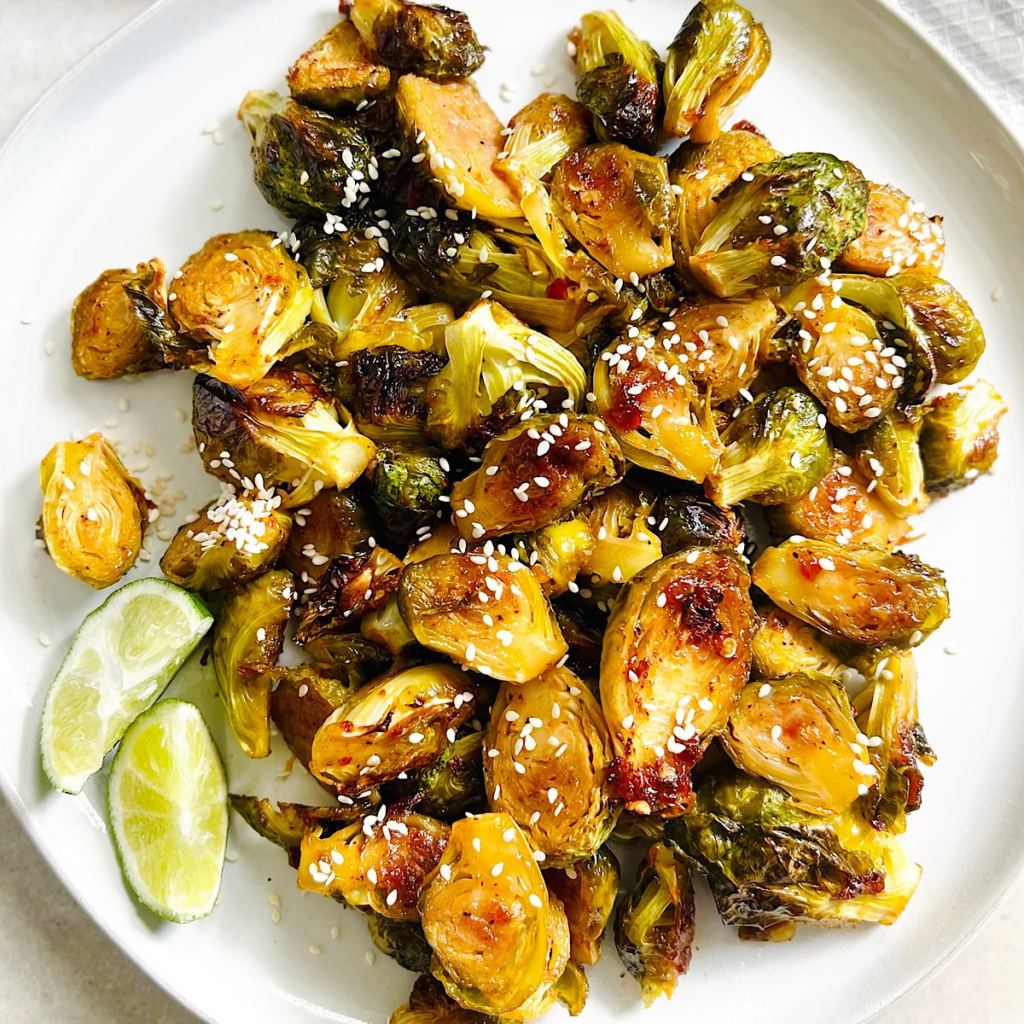 These Sweet & Spicy Brussels Sprouts Are Oven Roasted With A Sweet And Spicy Kick. Thanks To This Recipe, Our Family And Friends Now Love Brussels Sprouts. Because Of The Sweetness From The Maple Syrup & The Spiciness From The Chili Garlic Sauce. These Oven Roasted Or Air-Fried Brussels Sprouts Are The Perfect Side Dish For Dinner Or Holiday Meals.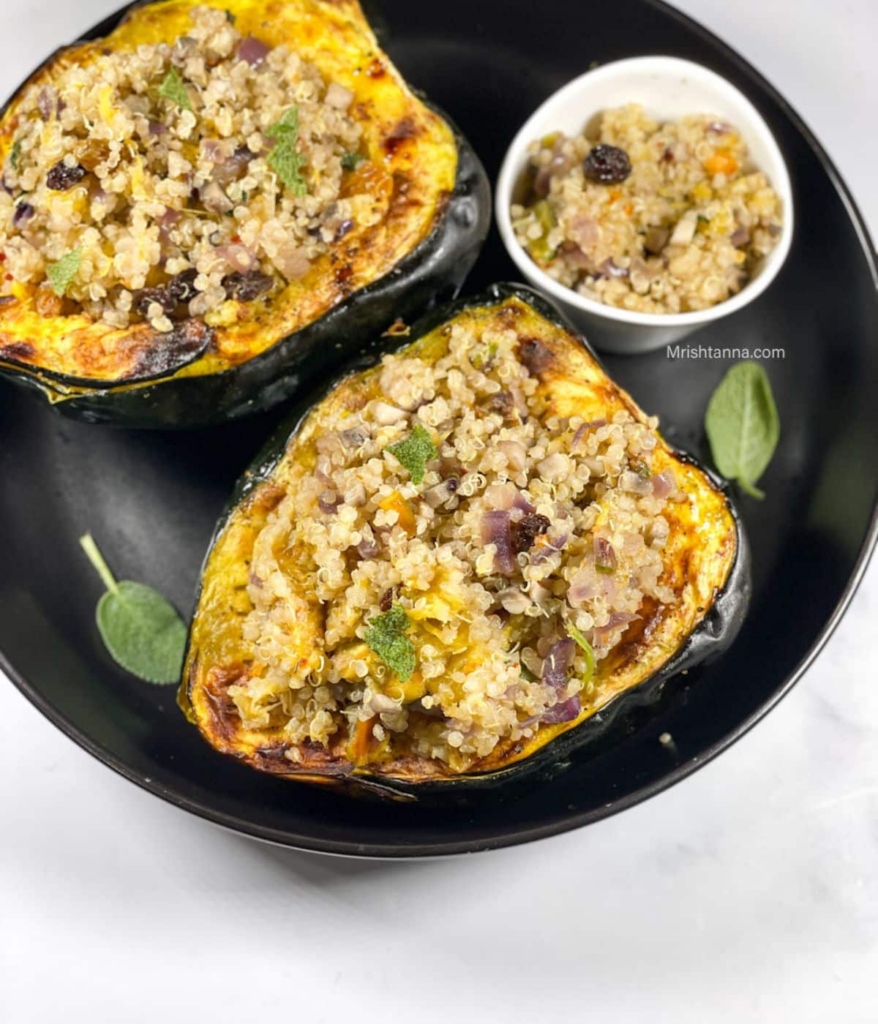 The stuffed acorn squash recipe is easy to follow, and the result is a hearty, delicious meal with a nutty flavor that will warm you up from the inside out.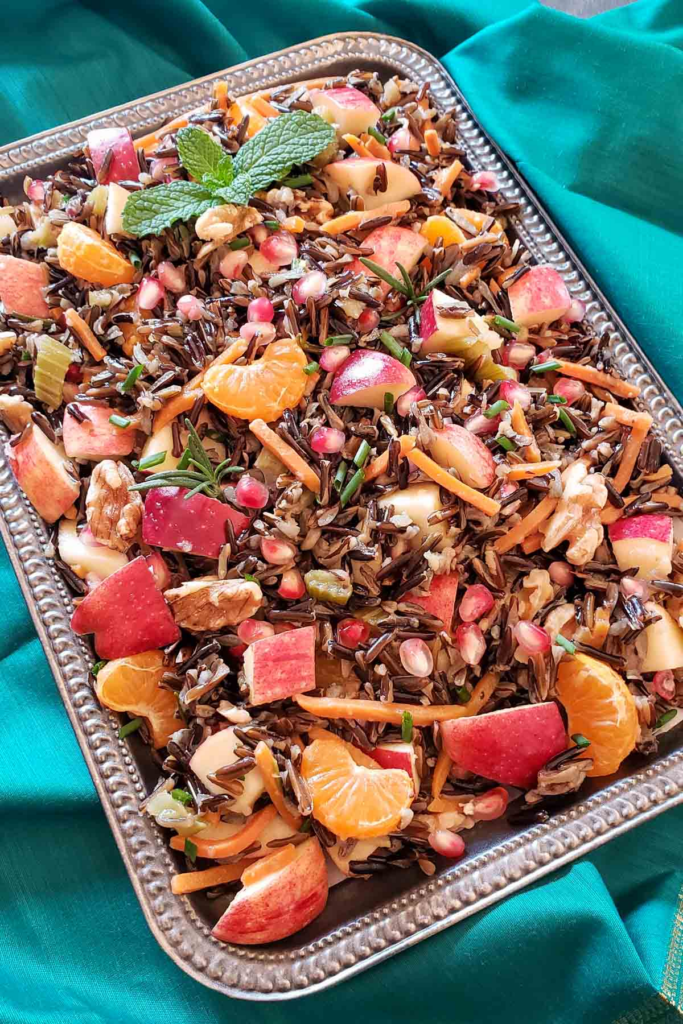 Flavorful and tender wild rice tossed along with apples, oranges and pomegranates, and walnuts. This vibrant vegan stuffing is full of amazing flavors and textures.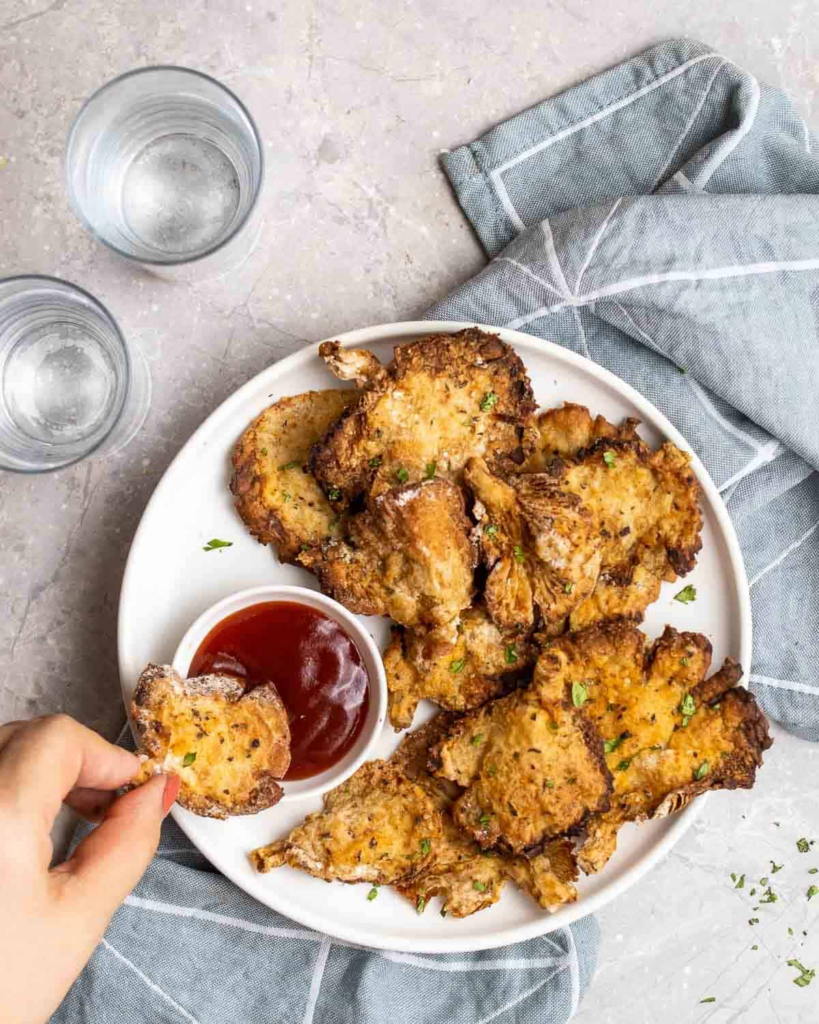 These batter air fryer mushrooms are crispy, savory, and incredibly flavorful. The perfect side dish that even non-vegans will love!
The best balsamic-maple roasted Brussels sprouts with butternut squash, pecans, cranberries, and avocado roasted garlic dressing. Ultimate healthy vegan Thanksgiving side dish ready in just 40 minutes!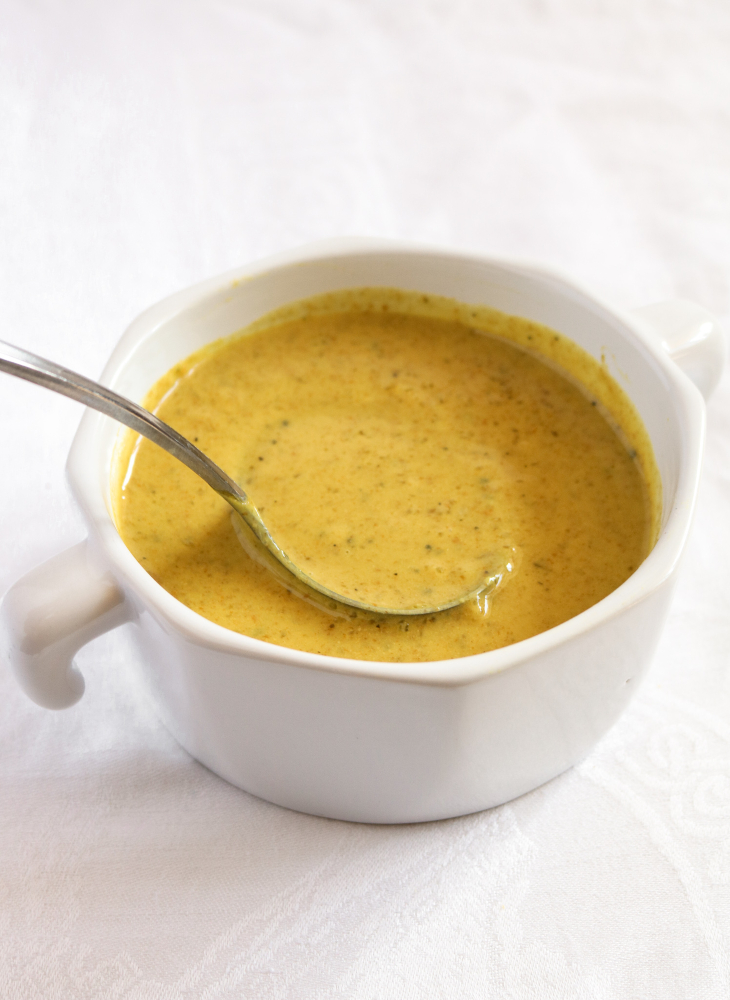 This easy vegan Thanksgiving gravy is a family favorite at our holiday dinners! It's quick to make, and the recipe is both oil-free AND gluten-free but still FULL of flavor. Pour this dairy-free gravy over mashed potatoes, waffles, biscuits, or your entire holiday feast.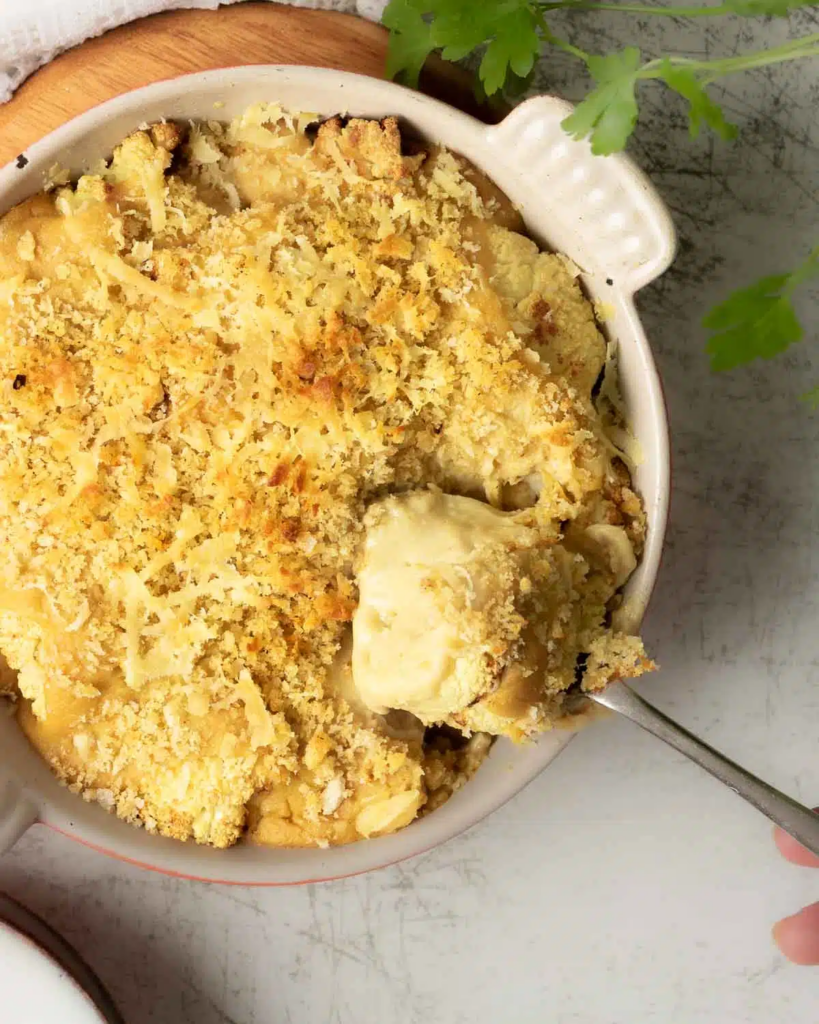 The Ultimate side is roasted Cauliflower smothered in a cheesy vegan sauce and topped with crunchy breadcrumbs. Includes my failsafe trick for it never being soggy or watery!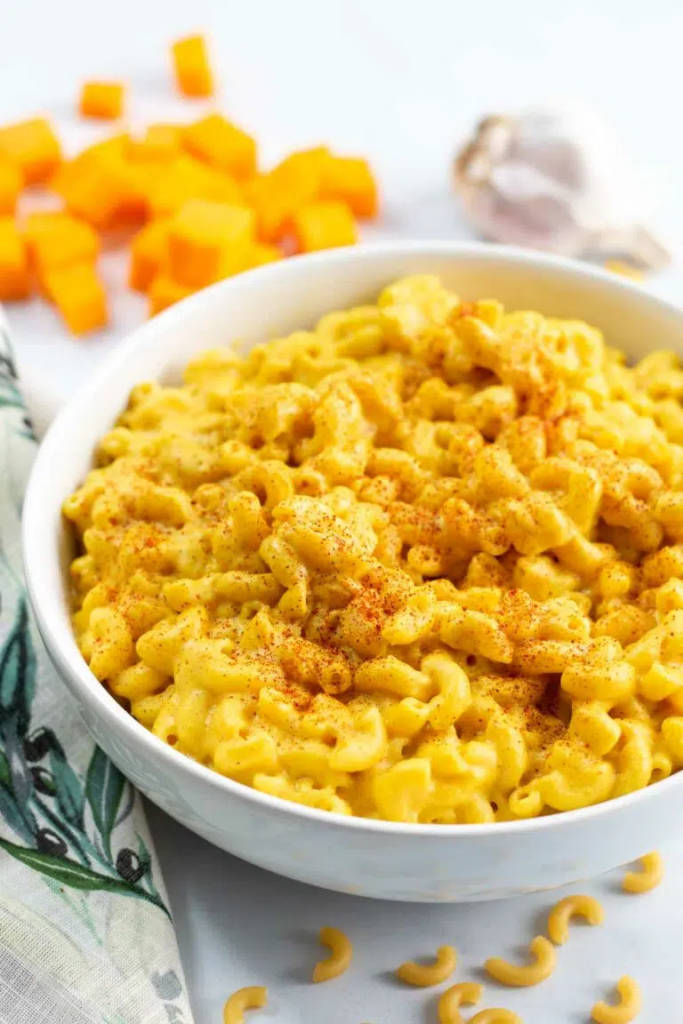 Butternut squash mac and cheese is a perfect fall side dish. It's a creamy, delicious recipe the whole family will love!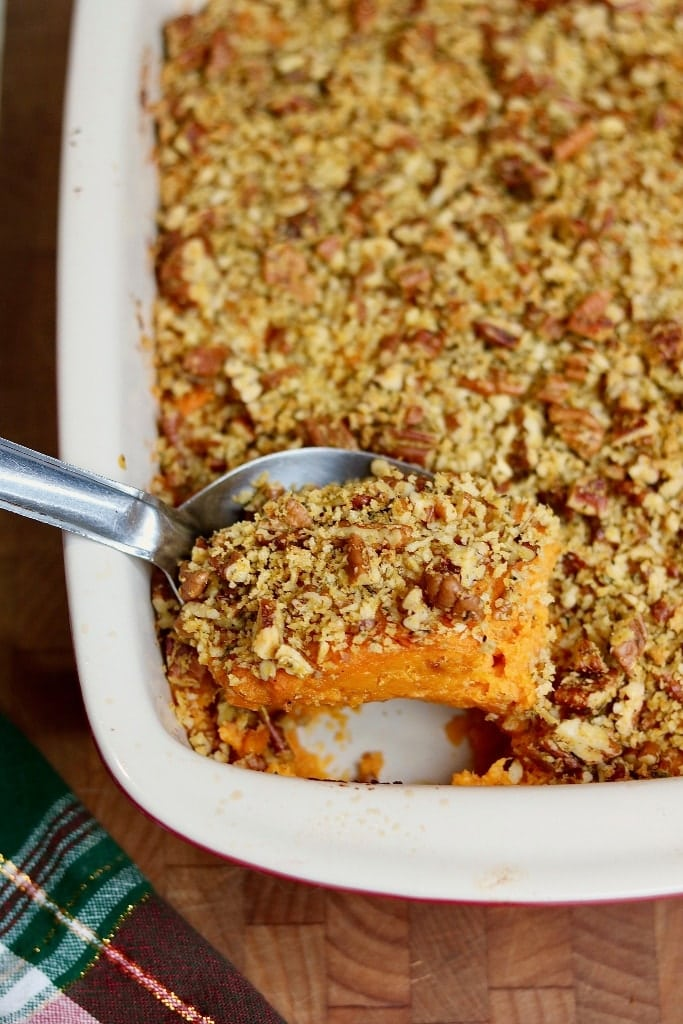 Incredible Vegan Sweet Potato Casserole! Savory, not sweet, with crunchy buttery pecan topping. Classic holiday side that no one would guess is vegan. No marshmallows or added sugar. Gluten-free option.
Beautifully roasted and tossed in a lightly sweet & citrusy vegan sauce with fresh orange juice, zest, balsamic vinegar, maple syrup and plant-based butter.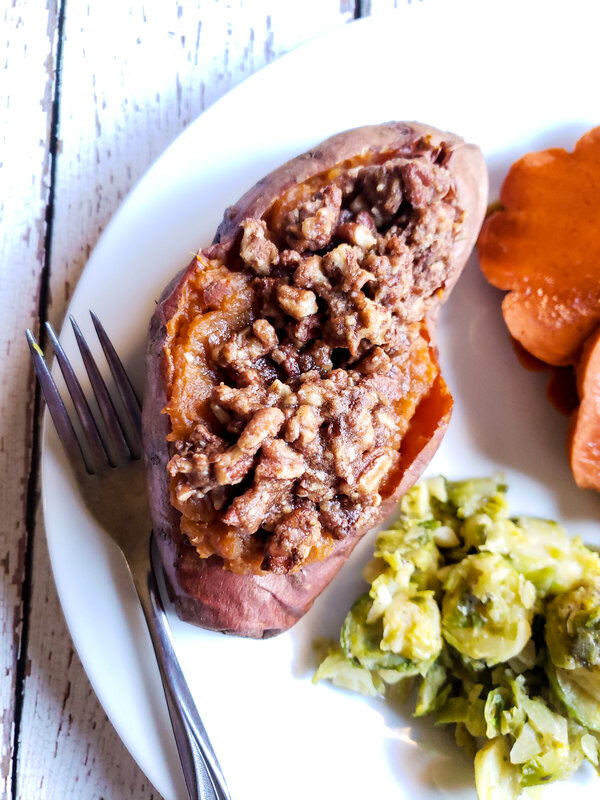 This healthy twice baked sweet potato can be served as a vegan meal or side dish – your choice! It's packed with a sweet mixture of pineapple and maple syrup and topped with crunchy toasted pecans, then baked to perfection. These sweet potatoes make the perfect vegan Thanksgiving side dish or holiday meal.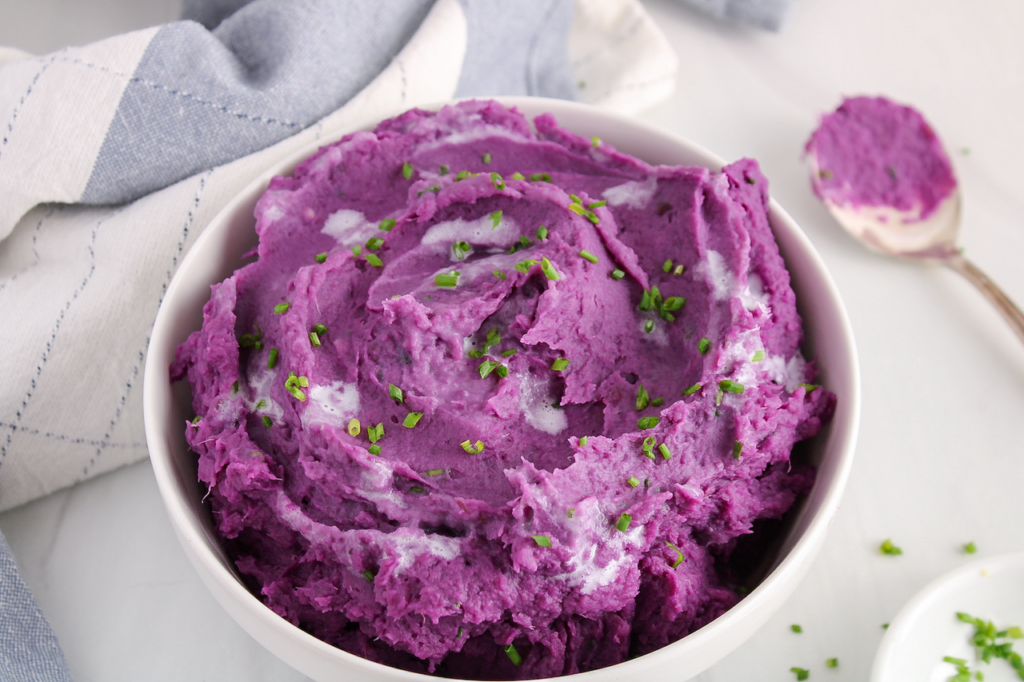 These savory mashed purple sweet potatoes are easy to make, very flavorful and so creamy, thanks to the addition of coconut milk. They make for a stunning vegetable side dish for Thanksgiving or Christmas!
Vegan Side Salad Dishes-
A fresh salad is always a great addition to the Thanksgiving meal. Here are some delicious vegan salad options;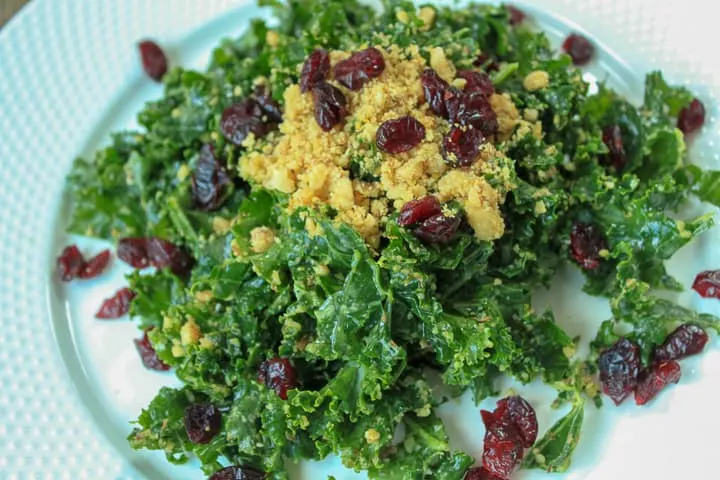 If you've never had a delicious kale salad then start with this one. It's simple to make and SO good! The biggest trick to eating Kale salad it massaging the kale, that way it doesn't taste like you're eating straight crunchy leaves. The massaging helps infuse the flavor into the kale.
This Kale Salad with Apple Tahini Dressing is the salad you've been dreaming of, it's crunchy, creamy, sweet and ultra healthy. It's made with healthy seasonal ingredients like fennel, carrots, kale, apples, tahini and shredded beets.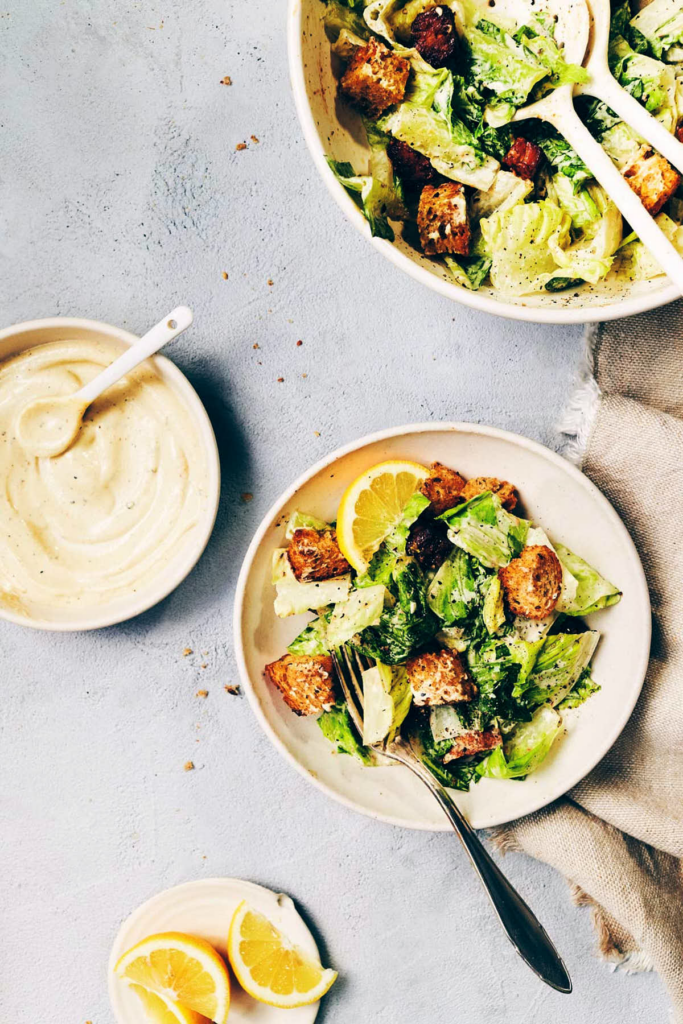 A dairy-free, egg-free Caesar Salad that everyone can enjoy. The vegan dressing is every bit as creamy; with a shortcut to roasting garlic in a fraction of the time.
What's on your vegan thanksgiving menu?
A thanksgiving feast wouldn't be complete without some dessert.
Want some vegan thanksgiving dessert recipes?
Let's start with the traditional thanksgiving desserts;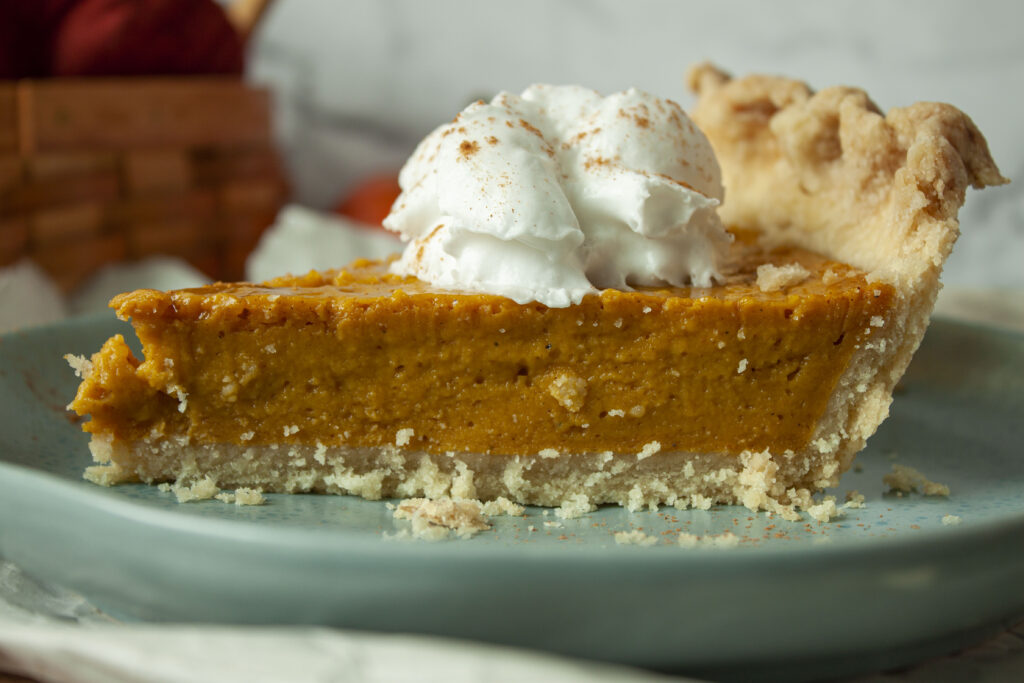 This classic vegan pumpkin pie is so simple! You throw all the ingredients into a blender, then pour them into a pie crust and bake. It turns out perfect every time.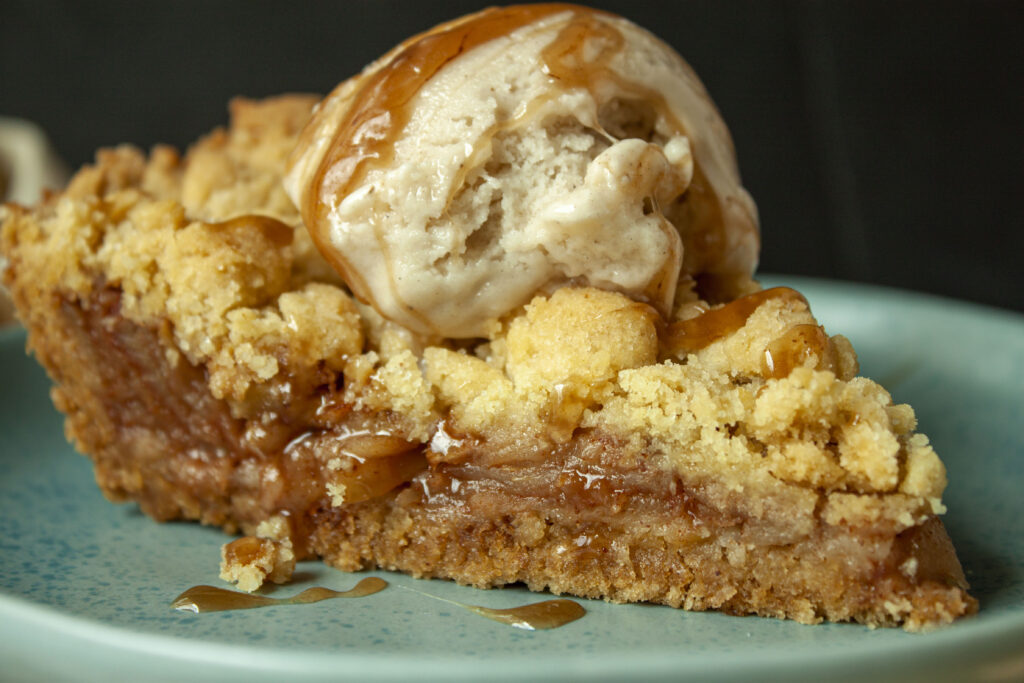 This is the best vegan apple pie. The pie crust is made like cookie dough, super easy to make, and always a hit.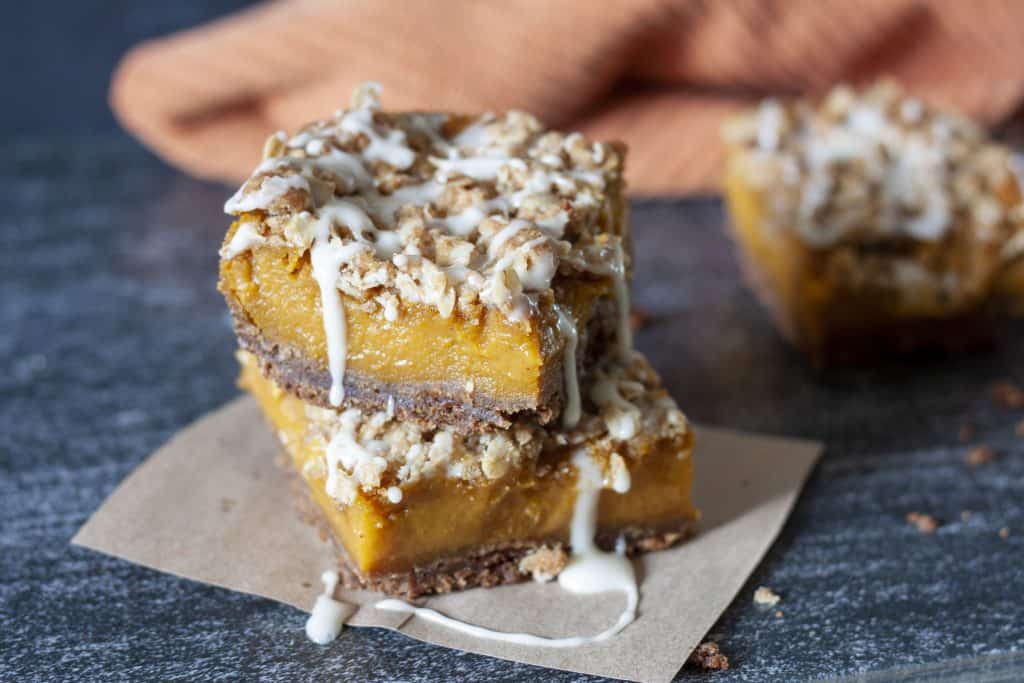 These vegan pumpkin bars have a gingerbread cookie crust, a delicious easy pumpkin filling, and a streusel topping—one of my favorite pumpkin desserts of all time.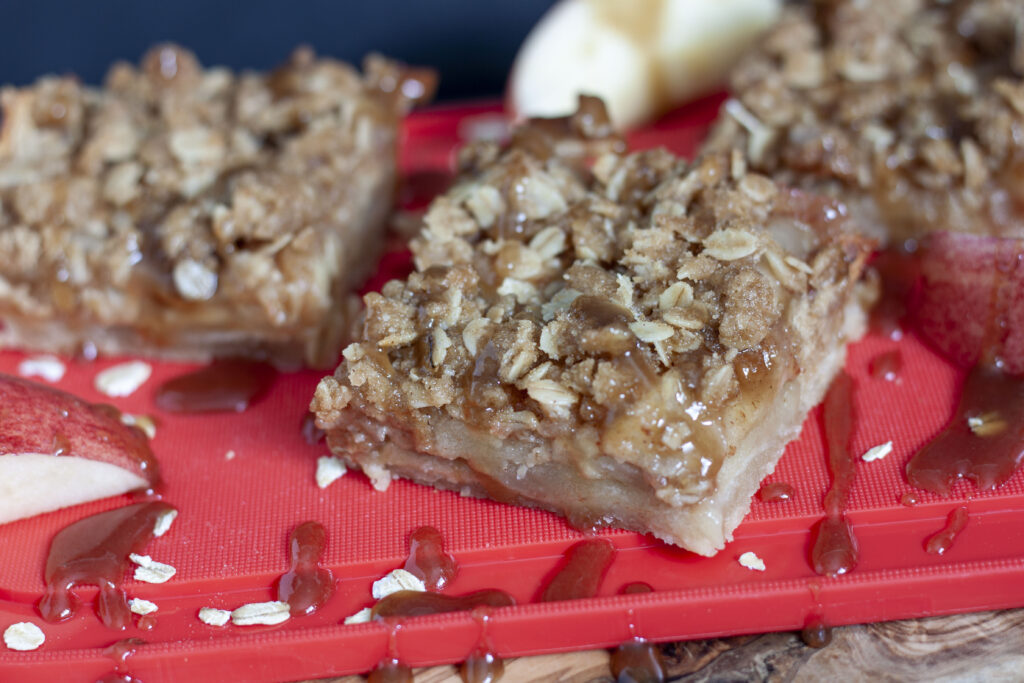 Vegan Apple Pie Bars are simple to make and the best. With a shortbread crust, apple cinnamon, and sugar layer, topped with a streusel layer.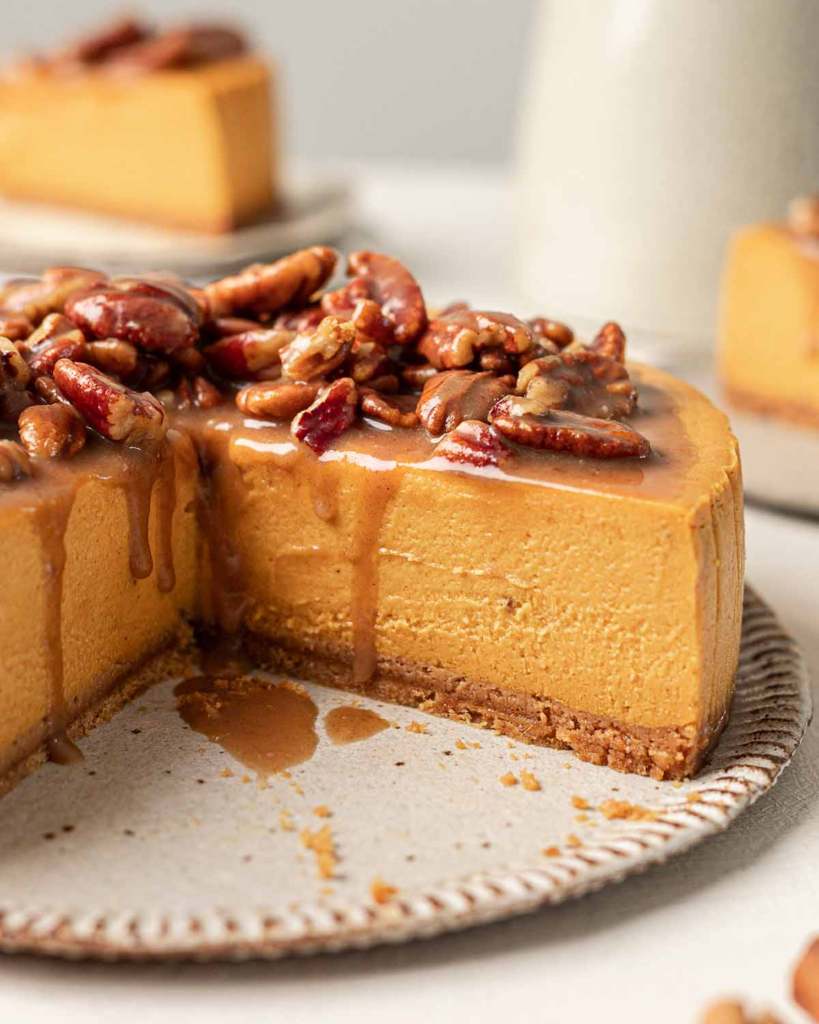 Baked vegan pumpkin cheesecake that is packed with pumpkin and spices, has a crunchy ginger cookie crust and optional caramel pecan topping. This epic Fall dessert is perfect for sharing with friends and family.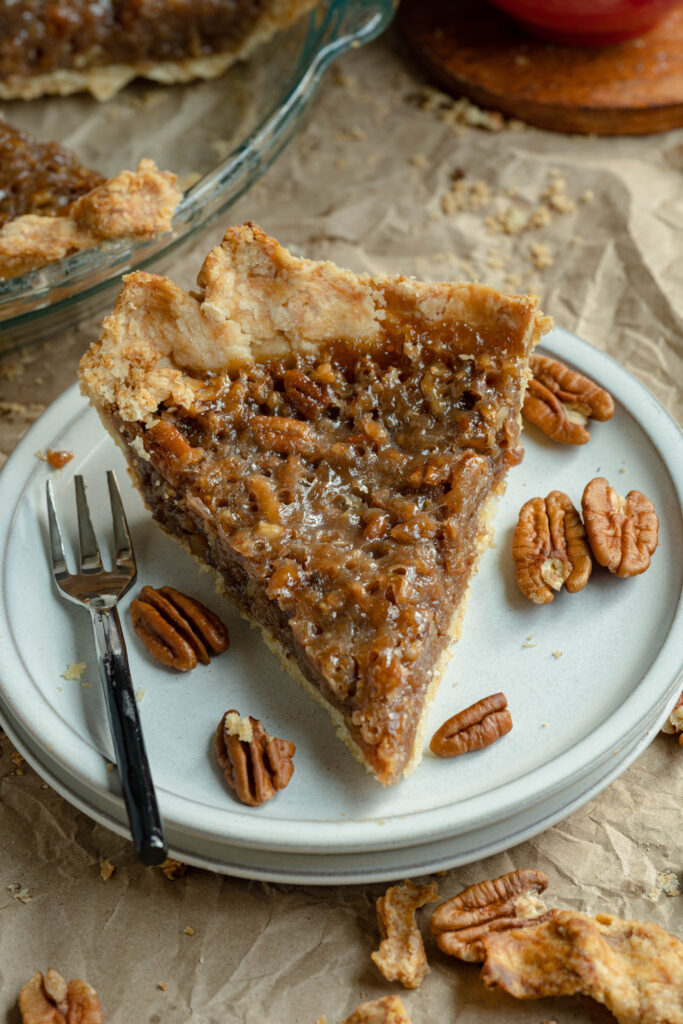 This vegan pecan pie is simple to make and tastes just like the classic pecan pie.
Less traditional options;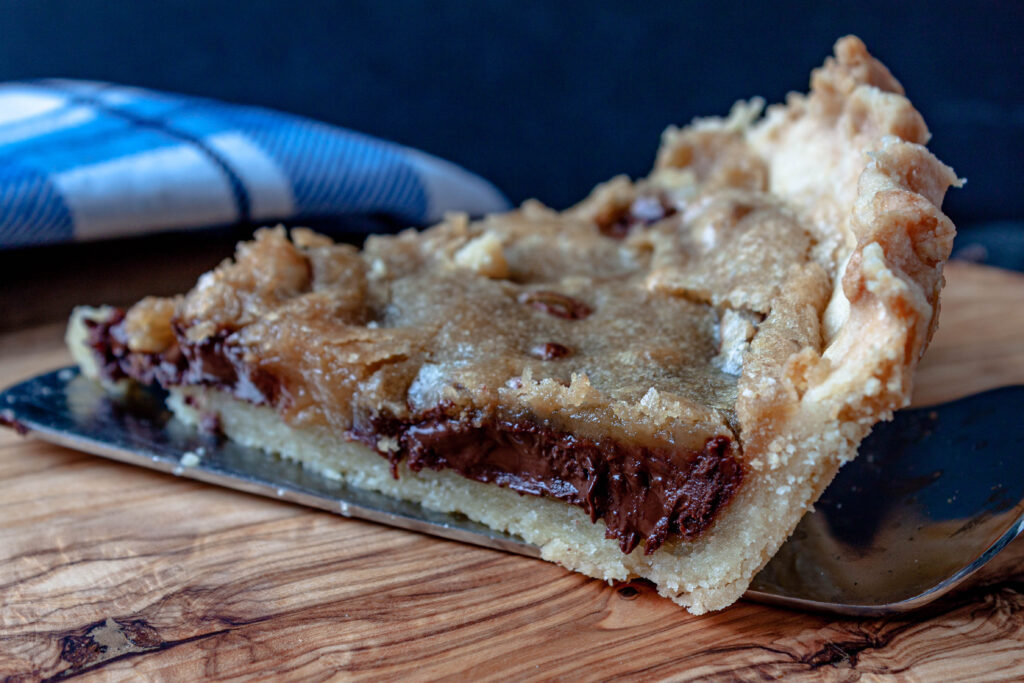 This vegan chocolate chip pie tastes like a decadent chocolate chip cookie with a pie crust. Topped with a scoop of vegan vanilla ice cream is amazing!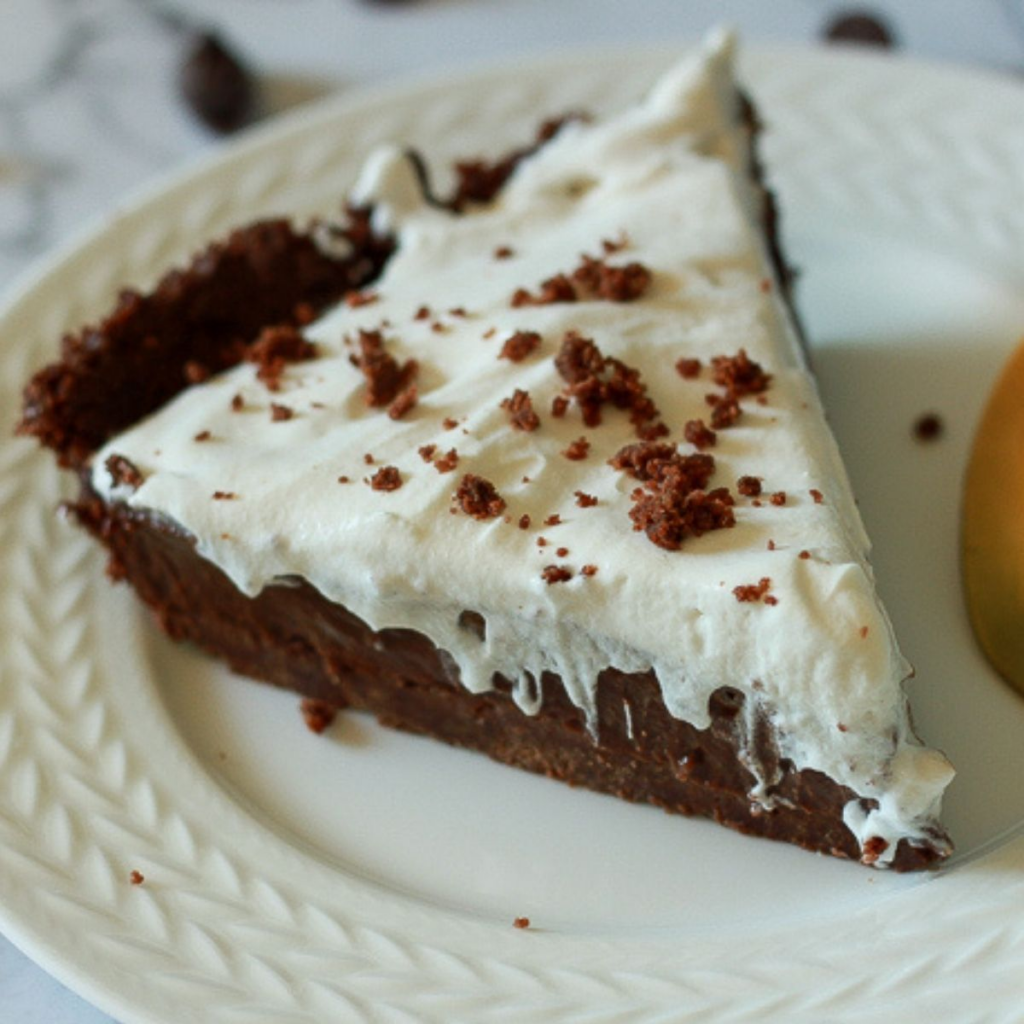 If you want a delicious chocolate cookie crust bottom with a chocolate pudding middle and whipped cream topping.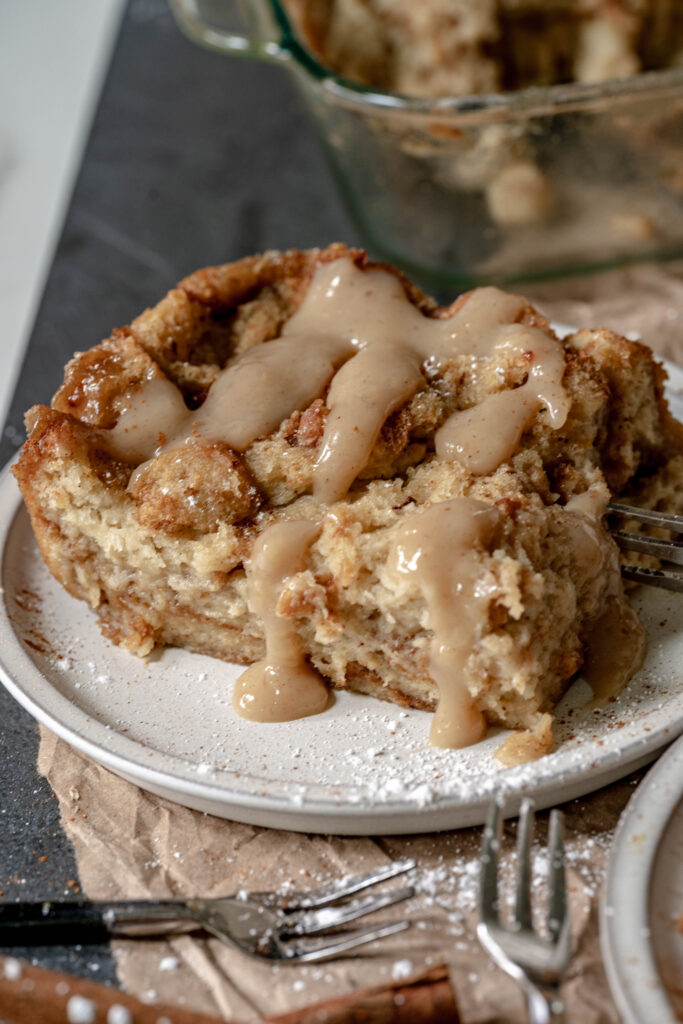 This vegan bread pudding is super simple to make and SO good! It's a cinnamon sugar flavor with a vanilla custard topping.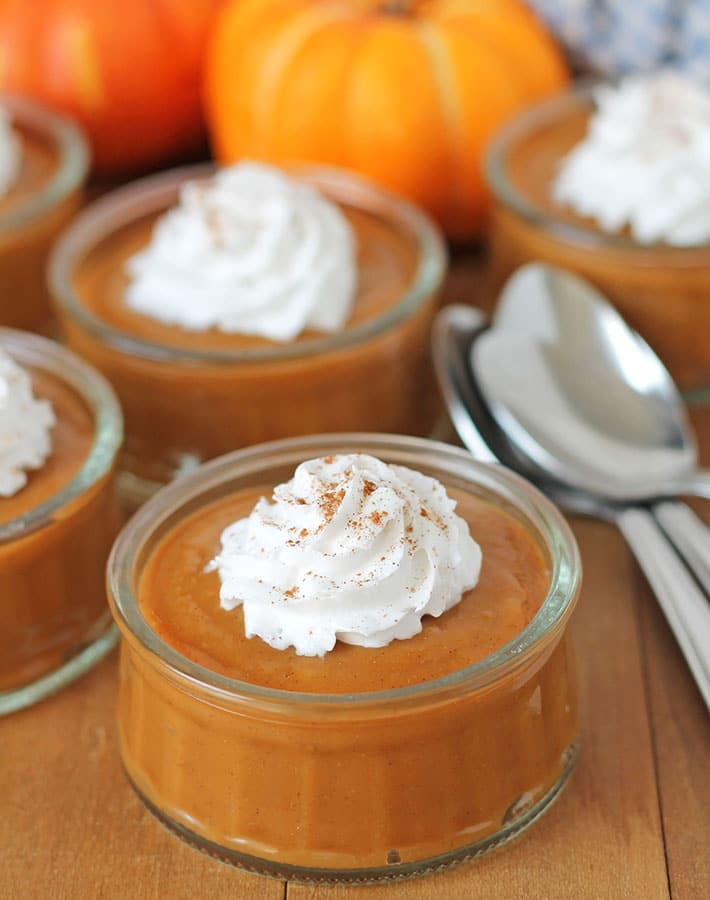 Vegan pumpkin pudding is a simple but delicious dessert to make this Thanksgiving. It's quick and easy to make and can be made ahead to save time.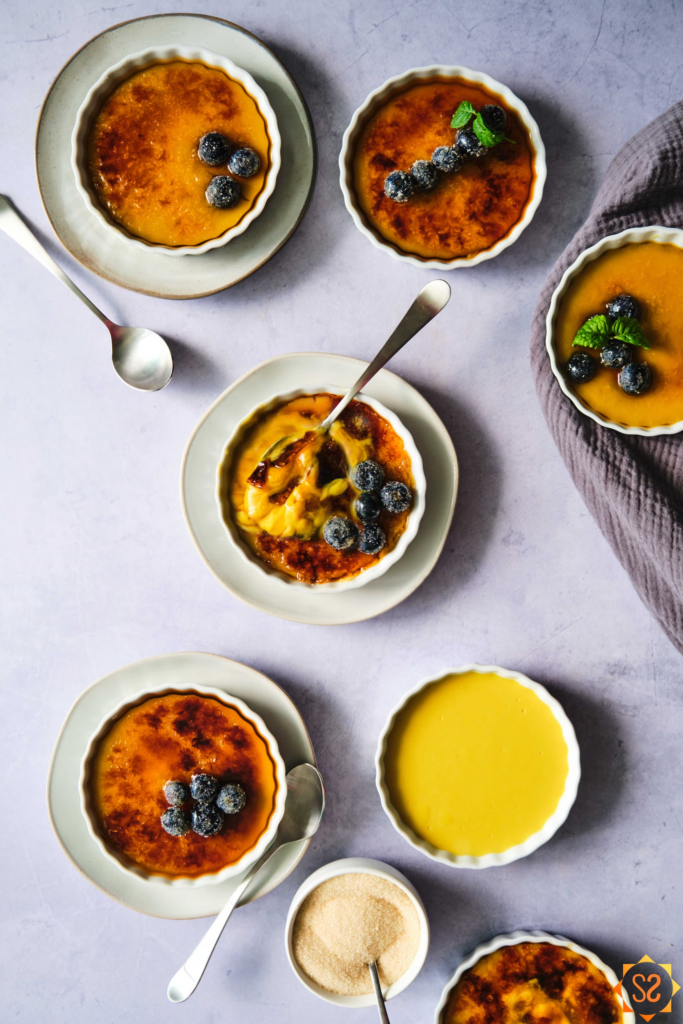 This crème brûlée only looks difficult to prepare. But with just 30 minutes of work (plus chilling time), you can impress your Thanksgiving guest with this rich and delicious dessert!
I hope this helps you decide what's going on your holiday table!