I love bread, of any kind, I don't judge. I especially love homemade bread. There is nothing quite like pulling out a fresh loaf of bread and taking that first bite. I also enjoy easy recipes for bread. Sometimes they get a little complicated, but not this one.
These vegan dinner rolls are so easy, we have them frequently. You can have them ready from start to finish in 40 minutes or less. And the bonus, they taste equally as good as the rolls that take hours to make.
In these vegan dinner rolls I like to use a combination of oil and vegan butter. I have made them both ways as in all vegan butter or all oil, and the combination of both gives it the best texture.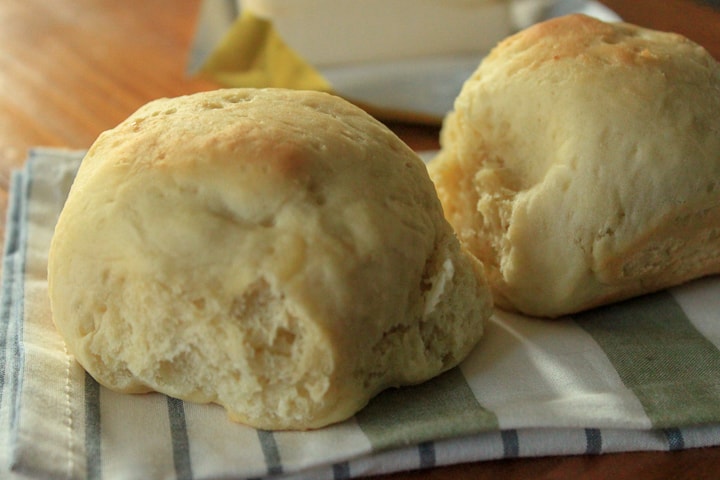 Like I said above these vegan dinner rolls are perfect for the middle of the week, or fancy enough to make for a holiday meal. And with them being so fast to make, you can make them and move onto your next big step in your holiday meal prep.
We like to have these with pretty much all soups or sometimes we use them as the bun to a sandwich.
My kids can't get enough of these vegan dinner rolls. They would prefer just to have these for dinner and nothing else, but we all know that doesn't fly.
Give these a try next time you're looking for a quick, easy, and tasty roll.
What is your favorite bread? Let me know in the comments!
Quick and Easy Vegan Dinner Rolls
1/2 cup + 2 TB warm water
1/2 cup warm plant milk
2 TB Earth Balance, Vegan butter, melted
2 TB oil
1/4 cup sugar, white
1.5 tsp salt
3 1/2 cups flour
2 TB yeast
Preheat your oven to 400 degrees, lightly grease a 9X13 pan and set aside.

2. In the bowl of your mixer, add your warm water, plant milk, sugar, and yeast. Let this sit for 5-10 minutes depending on the temperature in your kitchen. It should bubble when ready.


3. With your dough hook attached add the remaining ingredients, let the dough hook knead it for 2-3 minutes until the dough is smooth and soft, it shouldn't be real sticky. If it is sticky then add more flour 1 TB at a time until it's soft, but not sticky.


4. Form balls with the dough, if you want really even dough balls you can weigh them if you're okay with not perfectly sized ones then just eyeball it. You should have 12 rolls. Place them in the prepared 9X13 pan, cover with a clean towel and let rise for 10 minutes. Bake for 13-16 minutes depending on your oven. They are done when they are a light golden brown, I usually feel in between the rolls to know if they are still doughy or ready.

If you made this recipe and enjoyed it let me know in the comments or #courtneyshomestead Thanks so much for your support!
<3 Courtney