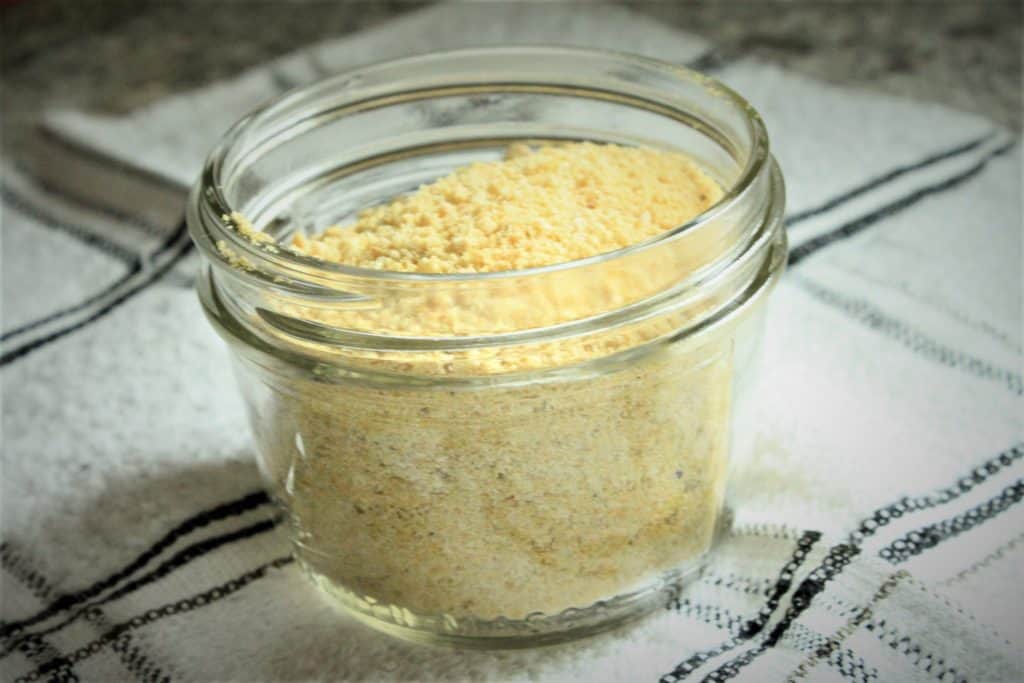 Mmmm Cashew Parmesan cheese is delicious! Cashews are pretty amazing little nuts. They pack a flavor punch, they can thicken things, they can make things creamy, and they make things taste cheesy! I mean who couldn't love them? Even my 5 year old loves them and that tells a lot! Cashews also pack a punch in the nutrition department, but we will save that talk for another day, you just came here for a recipe after all.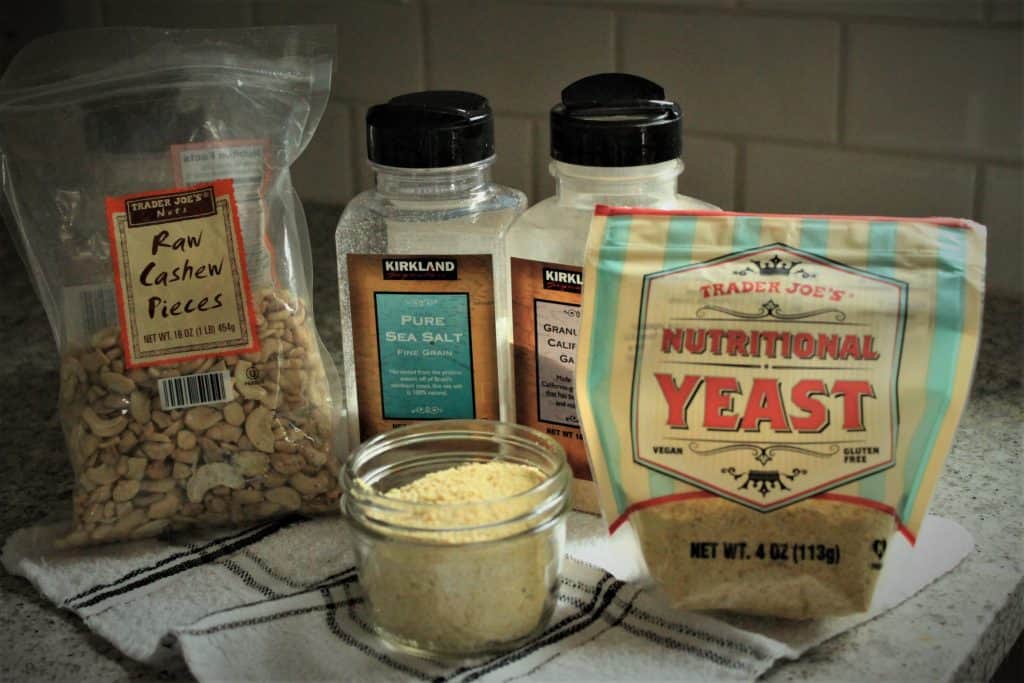 You need 5 ingredients and that's it to be on your way to some delicious Cashew Parmesan cheese. I almost always have this on hand in a little container in my fridge. It comes in handy for all sorts of recipes. I use it one for one in any recipe that calls for traditional Parmesan cheese.
I use a small twister Blendtec blender jar for making it. Throw all the ingredients in and it grinds it all up in about 10 seconds. It's amazing and it's so much easier than pulling out a food processor. However, a processor will do the job as well. I just keep my blender base on my counter at all times and my food processor is totally awesome, but more tucked away.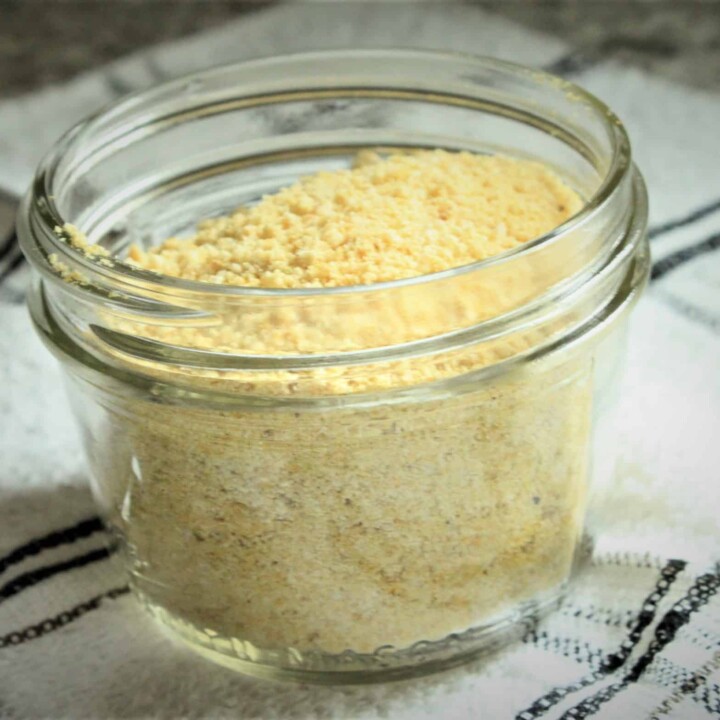 -Cashew Parmesan Cheese-
Yield:
15 ish Tablespoons
This is a delicious alternative to regular Parmesan cheese. You can use it 1 to 1 ratio to replace regular Parmesan.
Ingredients
3/4 cup raw cashews
2 tablespoons nutrional yeast
1/2 teaspoons garlic powder
3/4 teaspoon salt
Instructions
Mix all ingredients into a food processor or small blender (like a twister Blendtec) and process until it's a little finer than cornmeal.
2. Enjoy in your favorite recipes that calls for Parmesan cheese
Notes
Tons of vegan blogs have very similar recipes to mine. I have tried many different ones and adapted them to my liking.
Nutrition Information:
Yield:

15
Serving Size:

1 tablespoon
Amount Per Serving:
Calories:

42
Total Fat:

3g
Saturated Fat:

1g
Trans Fat:

0g
Unsaturated Fat:

2g
Cholesterol:

0mg
Sodium:

107mg
Carbohydrates:

3g
Fiber:

1g
Sugar:

0g
Protein:

2g
The calories are computer generated and may not be 100% accurate.
If you made this and enjoyed it, I would love to hear about it in the comments or #courtneyshomestead. Thanks so much for your support! <3 Courtney