If you're looking for some delicious vegan appetizer recipes for your next party then take a look at this perfect party appetizer list.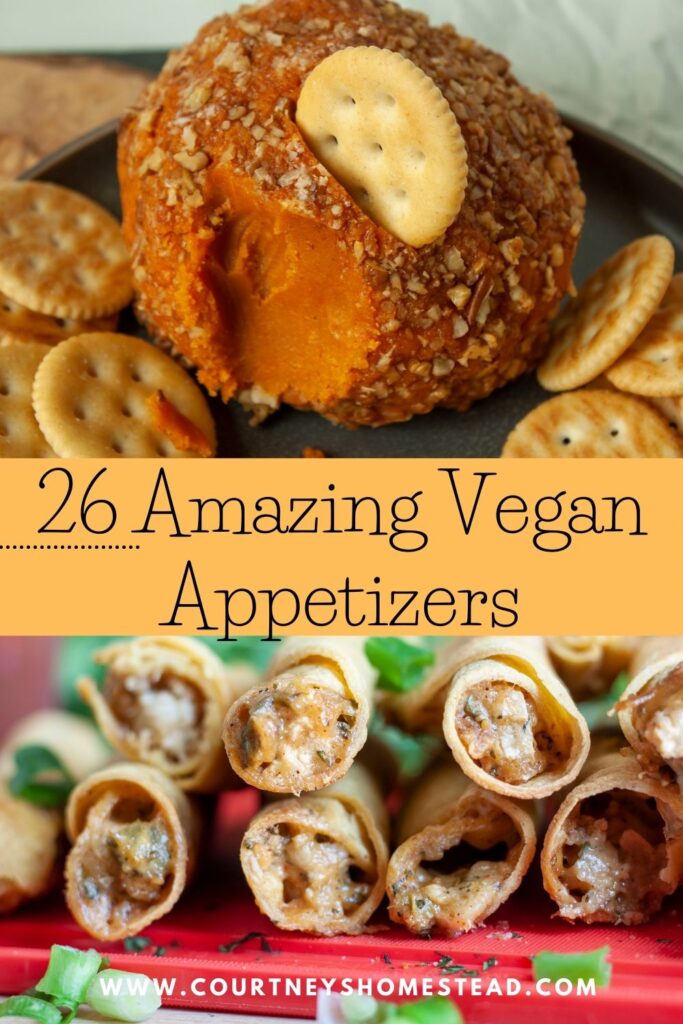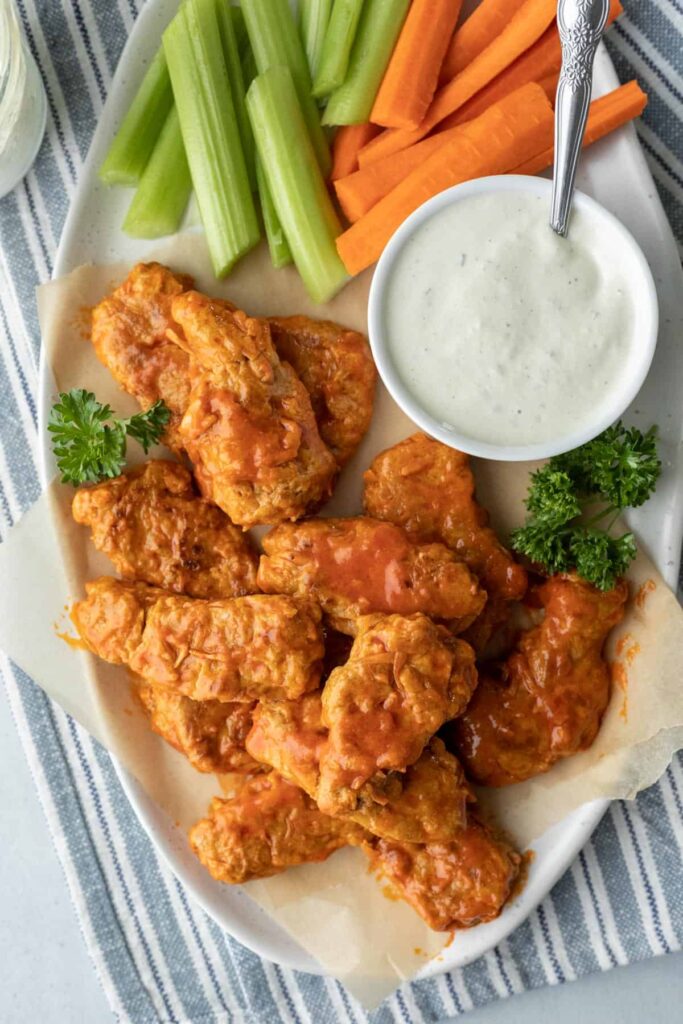 These homemade vegan wings are saucy, tender, and impossibly delicious.
This recipe is the perfect balance of easy and tasty - no batter, breading, or deep frying to fuss with - just amazing seitan wings paired with a classic vegan buffalo sauce!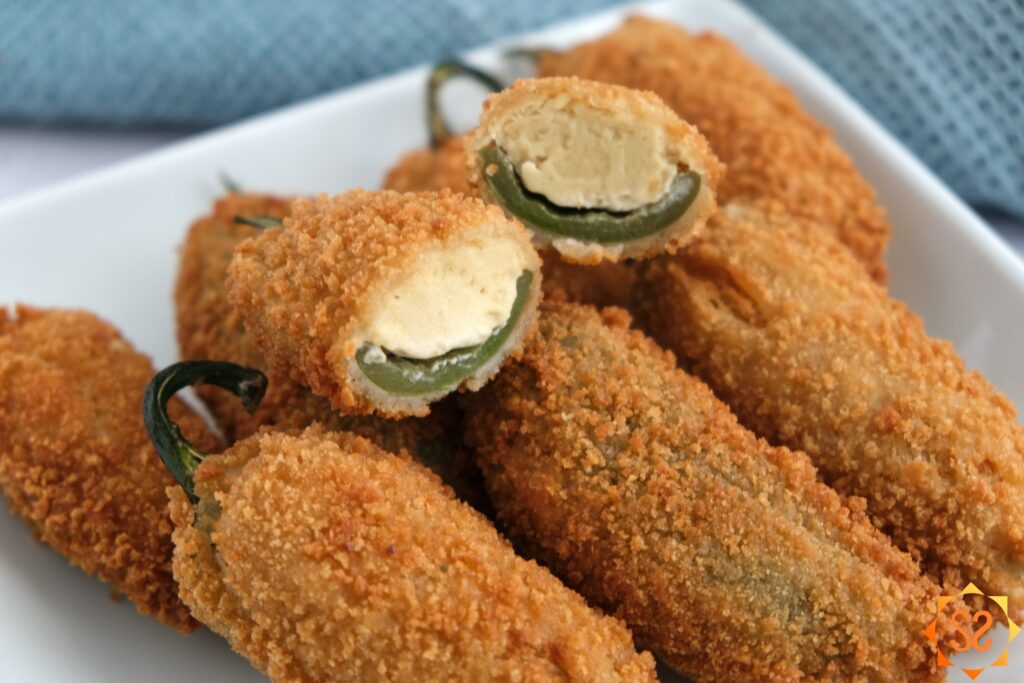 These vegan jalapeno poppers are a great appetizer they are a grown-up and vegan version of the original, made with fresh jalapeno peppers and stuffed with a lemon cashew cream filling.
They're perfect for parties, game day gatherings, or any time you're in the mood for a 90s throwback!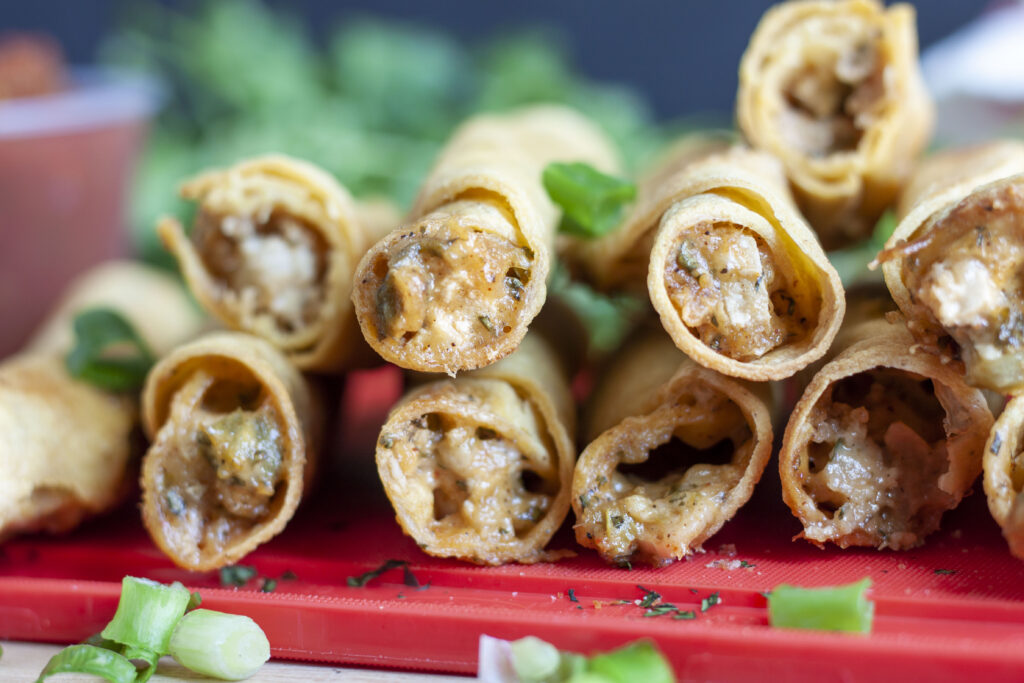 This is one of my favorite appetizers- Vegan Chicken Taquitos. They are not only easy to make they are a crowd favorite.
With fake vegan chicken, seasoning, and vegan cream cheese wrapped into a tasty corn tortilla then baked to perfection.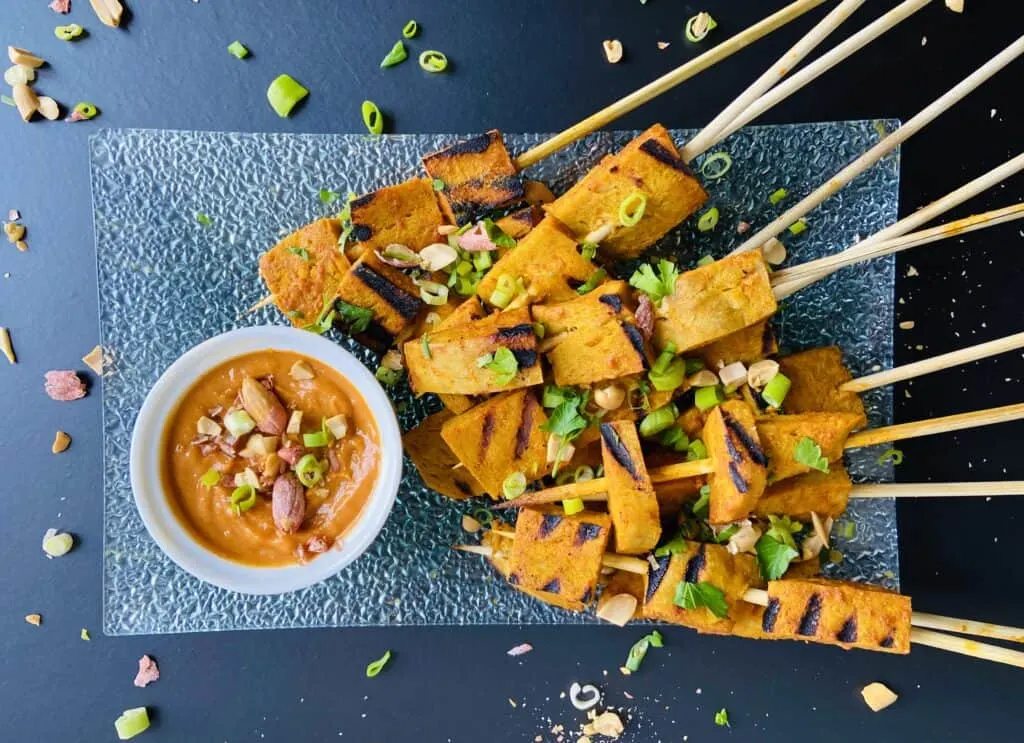 Thai Seiten Skewers- These Thai seitan satay skewers are so packed with delicious flavors, and easy to put together!
Plus, who doesn't love snacks on a stick?
Here are some tasty bread-based vegan appetizer;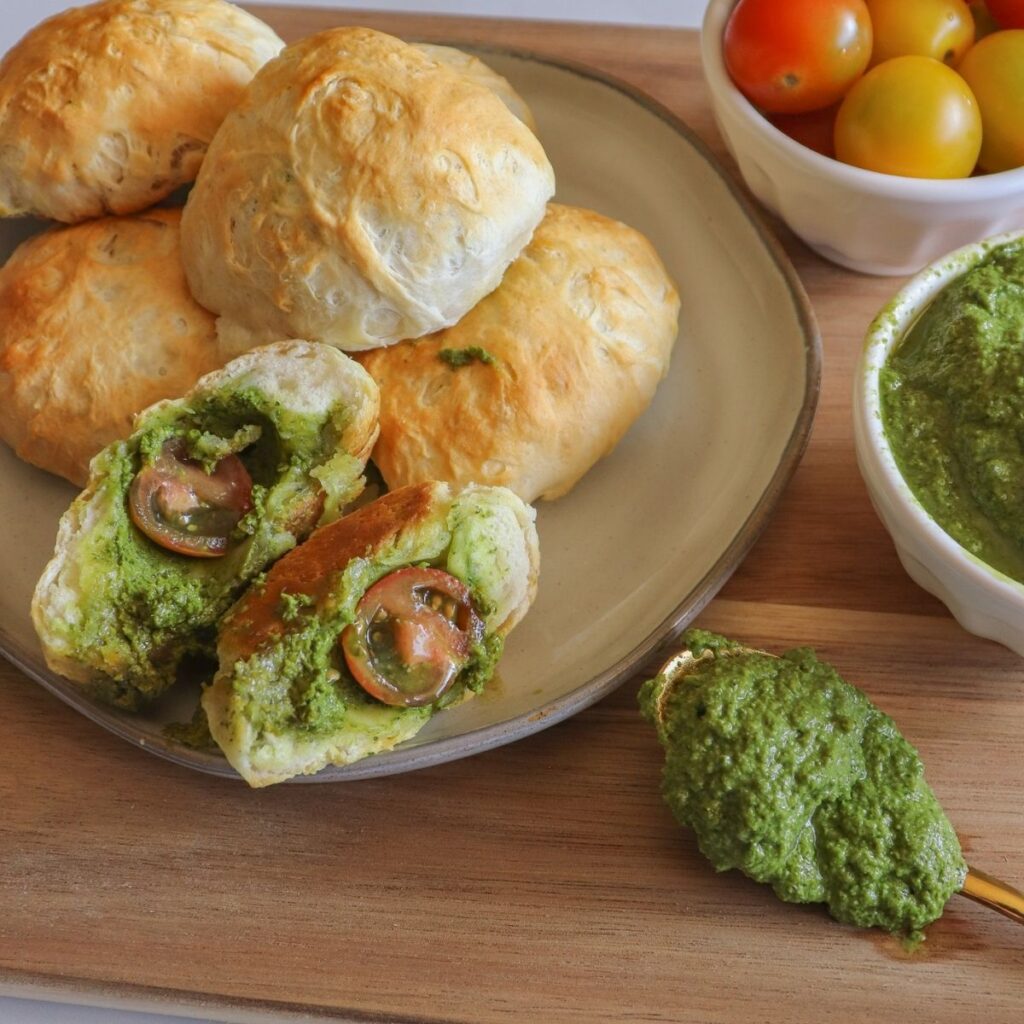 These Vegan Pesto Bites are the perfect appetizer to bring to your next potluck.
There are only three ingredients and it couldn't be easier or more simple to make.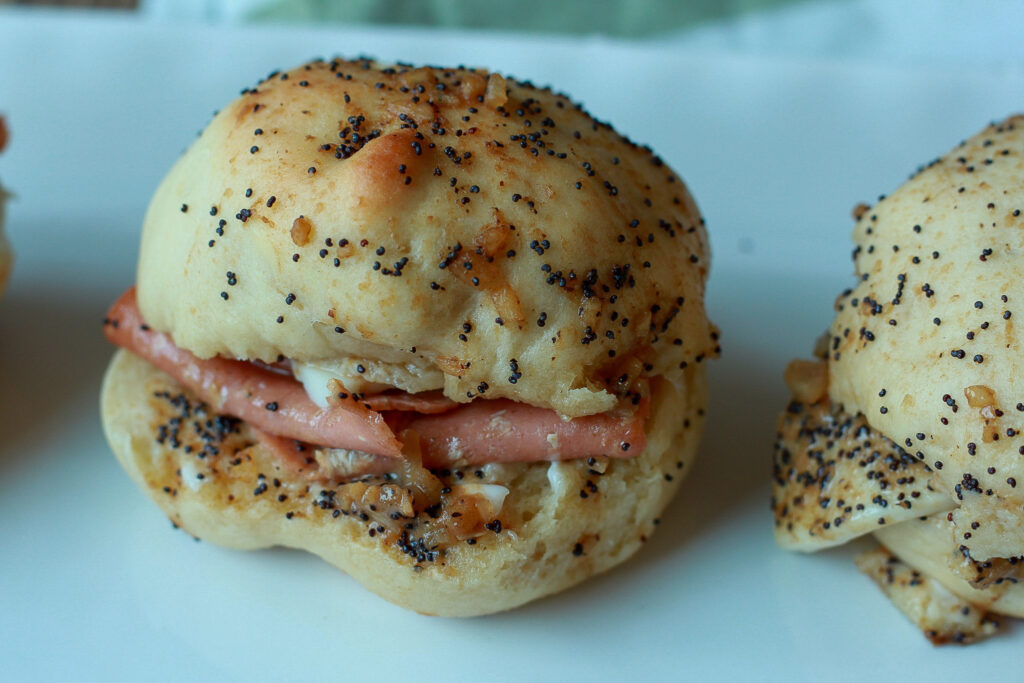 These are some of the best things on our appetizer platter on Christmas Eve.
They have a delicious sweet and mustard glaze that cooks up into perfection. Your guests will be going back for more.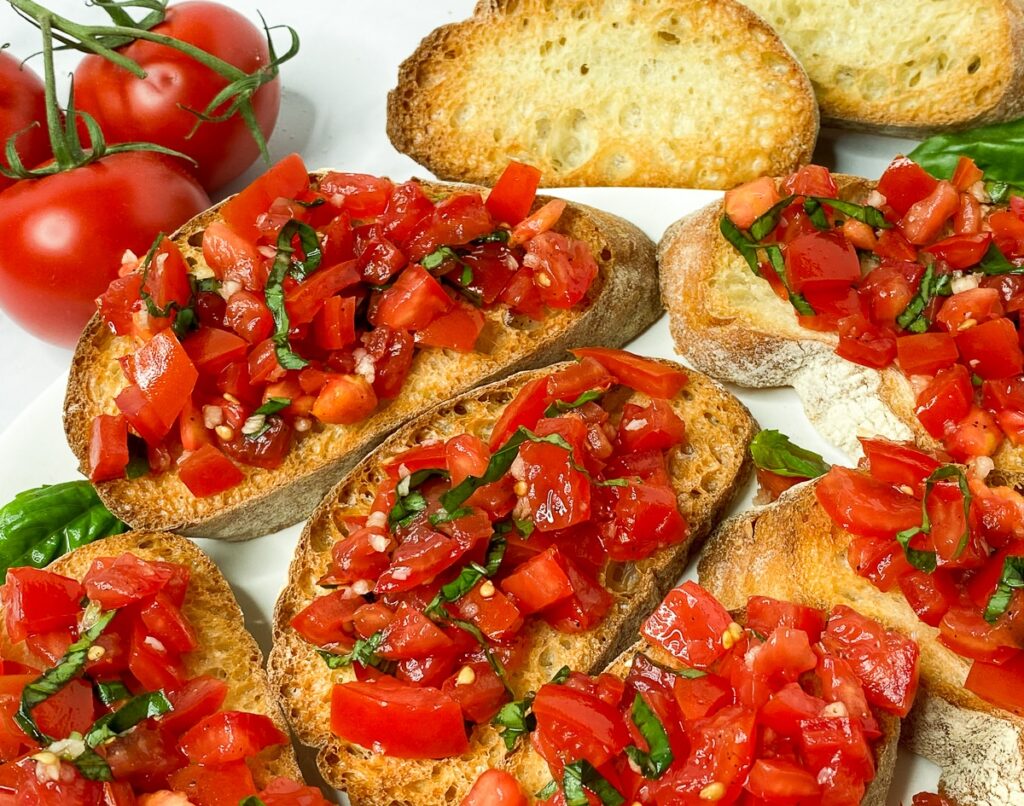 This tomato bruschetta is a wonderful appetizer or snack that's easy to whip up in minutes!
Toasty bread is topped with a delicious blend of tomatoes, basil, garlic, and balsamic vinegar, and is a great accompaniment for a casual dinner or a special event.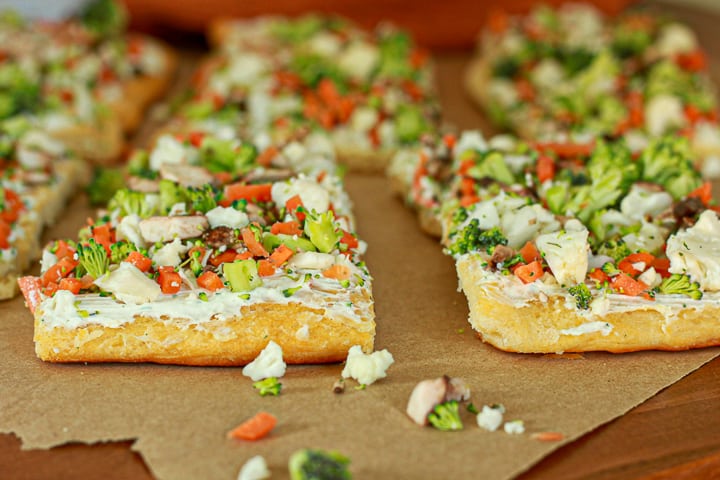 It doesn't get much better than this with vegan finger foods.
This is made with a crescent rolls crust, vegan ranch dressing and then topped with your favorite veggies chopped up.
It's refreshing and always accompanies a good party.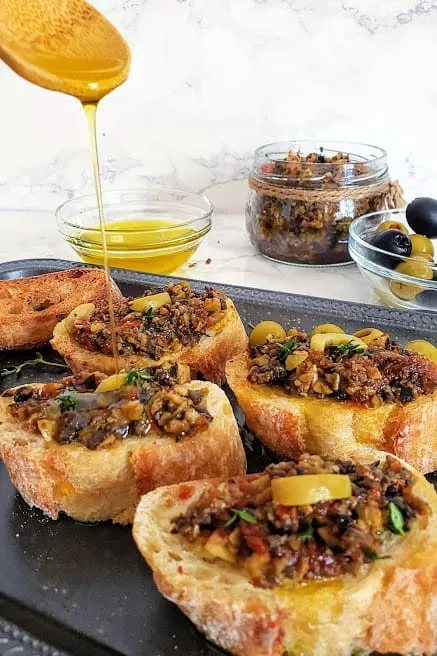 This Olive Tapenade makes snack-time and happy hour easier and healthier.
Learning how to make this classic Mediterranean Dip is a cinch!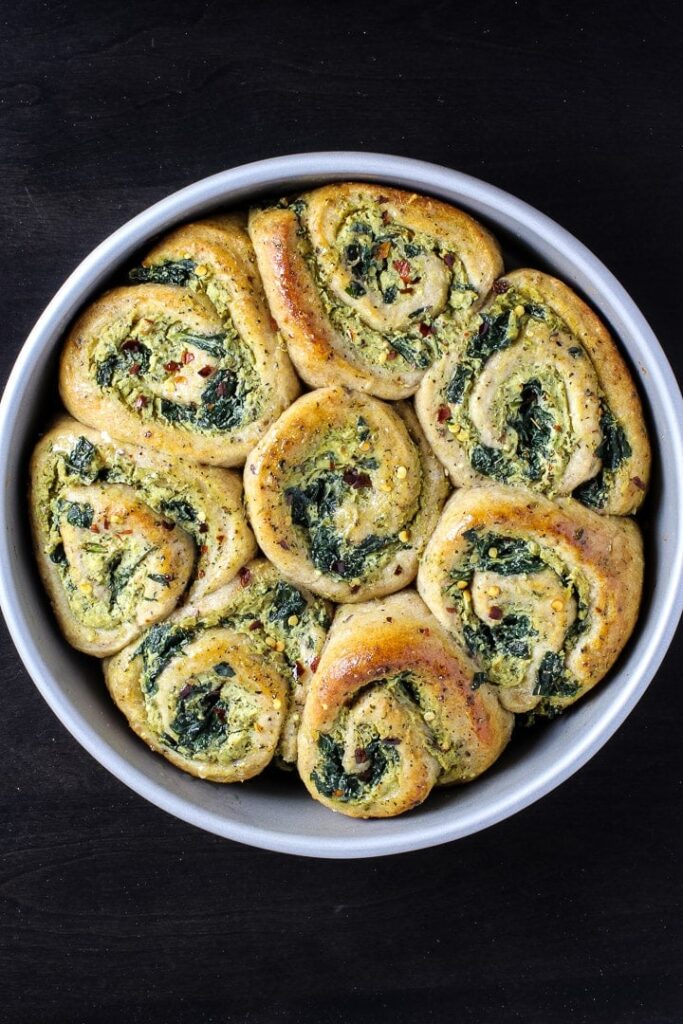 Vegan Pizza rolls with Spinach & Cheese are the perfect garlicky, cheesy appetizer.
Portable enough for a grab-n-go lunch, too! Serve with your favorite pizza sauce or marinara sauce for dipping.
Here are some recipes that go great with tortilla chips.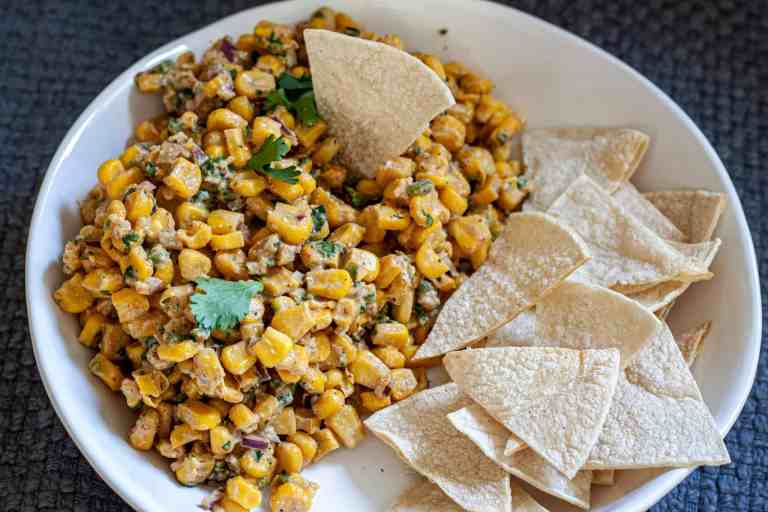 This vegan dip is delicious, easy to make, and made with whole foods.
It's has a creamy cashew cilantro dressing and tastes great as a dip or on tacos.
This makes a great whole food plant based dip.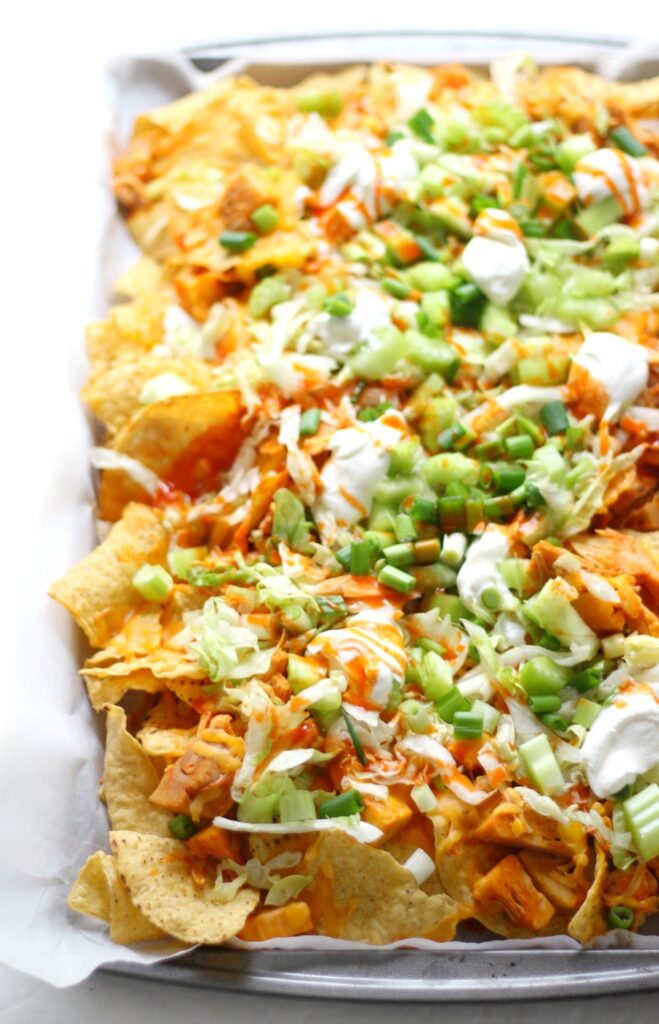 Easy Sheet Pan Vegan Buffalo Chicken Nachos -
What's easier and more delicious than a big batch of sheet pan nachos?
These Easy Sheet Pan Vegan Buffalo Chicken Nachos are gluten-free, allergy-free, & 100% meatless!
Whip up these quick, bold, & spicy chips for a snack or fun party appetizer!
This baked plant-based recipe will be your go-to for nachos!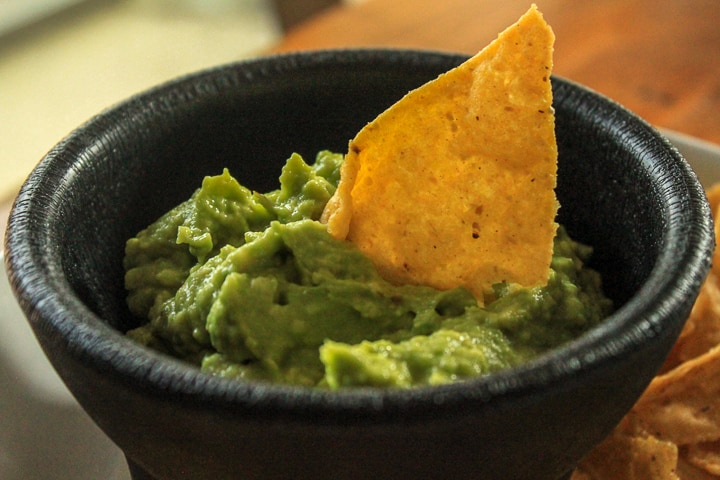 This is the easiest vegan guacamole recipe with creamy avocado and just two other ingredients.
It may sound plain but it's truly tasty and perfect for the picky eaters in the family.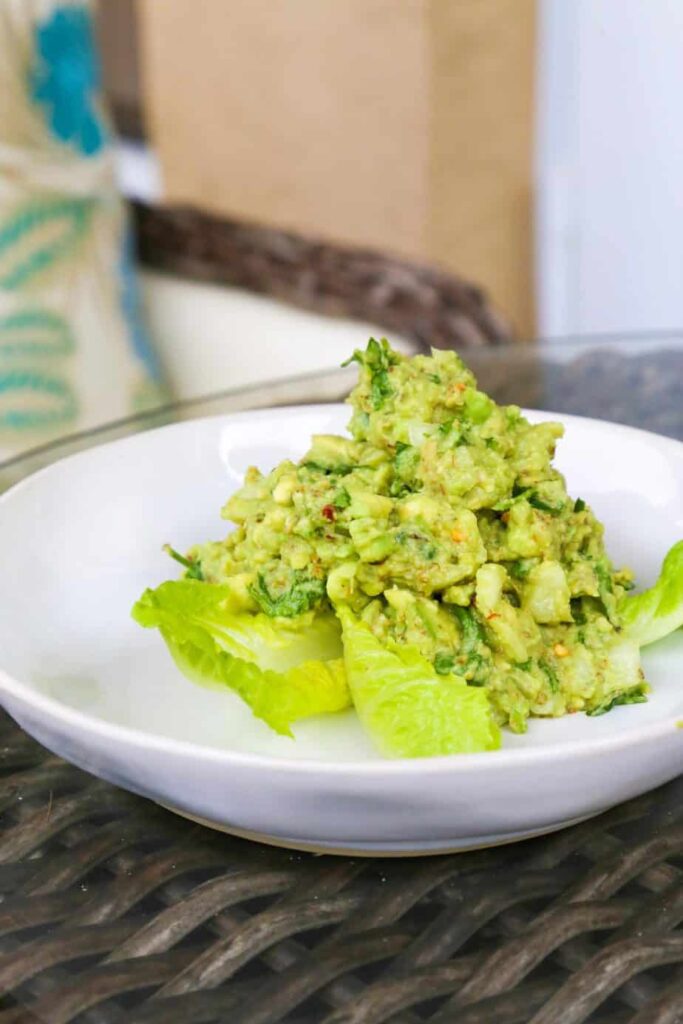 Here's a lemon and cilantro guacamole-
This guacamole is so simple to make with only 6 ingredients.
You won't find anything unhealthy in this recipe, no mayonnaise or sour cream. Just pure vegan guacamole-y goodness.
I love the intense lemony flavor of this guacamole and the slight heat it has from the roasted red pepper chili flakes.
Who doesn't love a good nacho appetizer?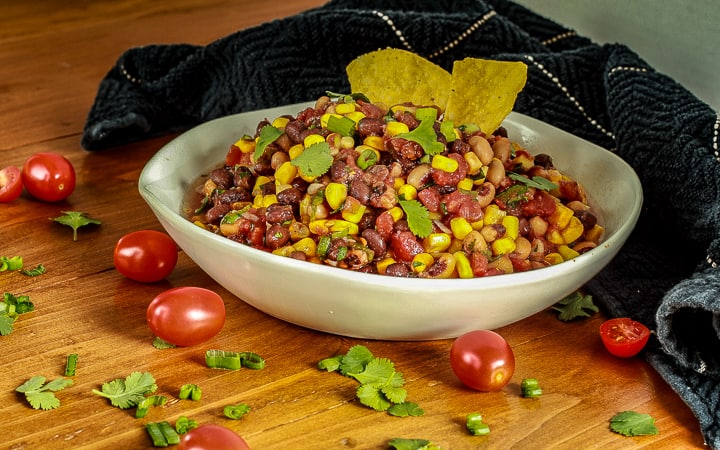 It's also known as cowboy caviar or Texas caviar and it is perfect when you're looking for easy vegan appetizers that taste amazing!
It has a great mix of black beans, black-eyed peas, tomatoes, lemon juice, olive oil (or any kind really), seasoning, tomatoes, cilantro, and all the good things and all simple ingredients.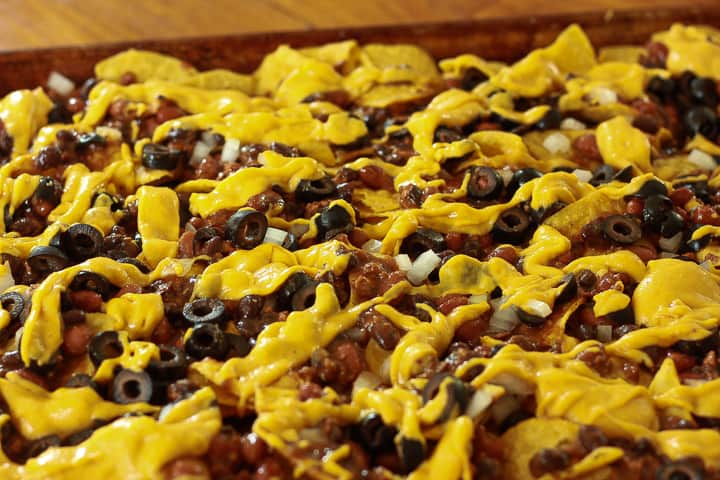 These vegan nachos may not look appetizing in this photo but they are amazing and classic finger foods for your next party.
But these are the best loaded vegan nachos for your next party. The sauce you drizzle on these nachos is too good to pass up.
Who loves a good vegan cheese ball? Here are some fun vegan cheese recipes;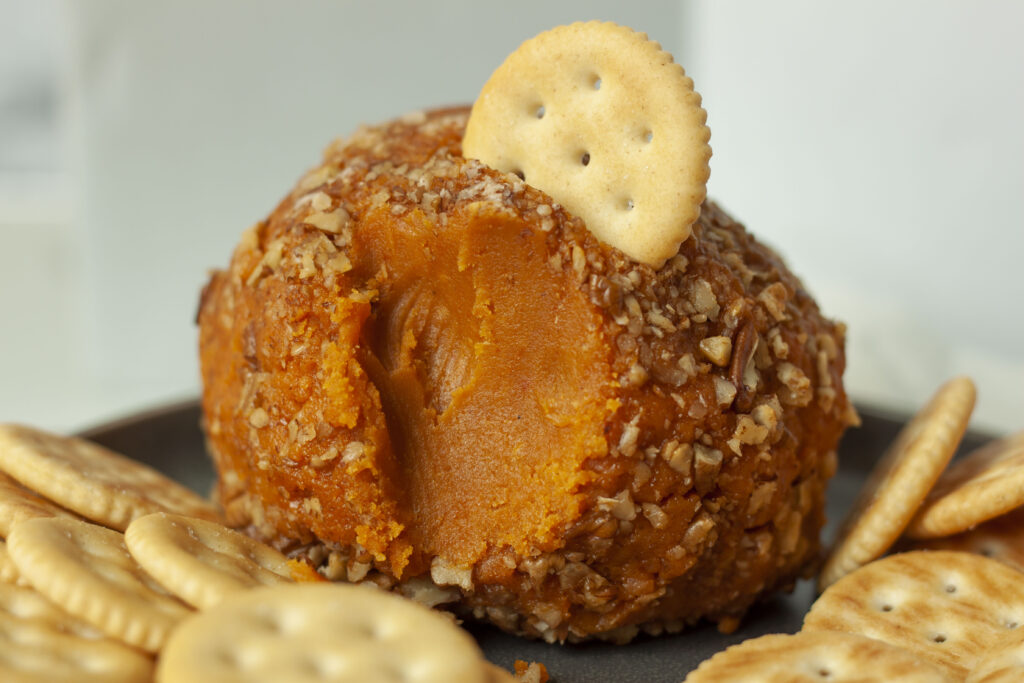 This vegan cheeseball is a huge is major vegan party food.
It's easy to whip up and is made with creamy cashew and tastes like the most delicious sharp cheddar cheese ball.
My family who is used to the real thing begs me to make it at every holiday.
This also makes a stunning vegan appetizer with its bright orange.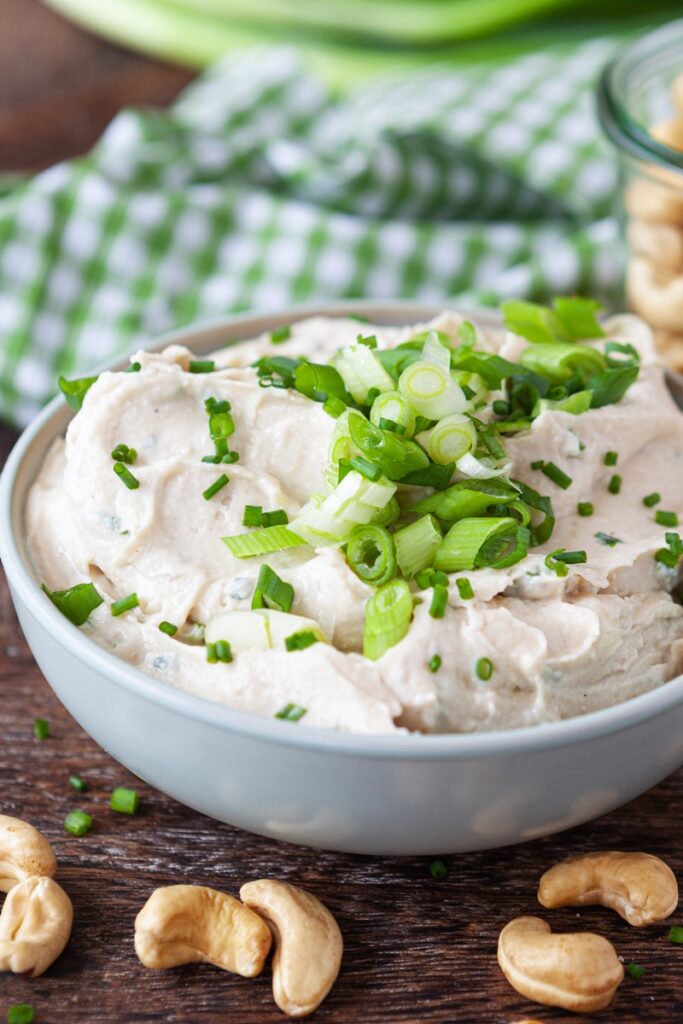 Skip the processed ingredients and make your own Boursin Spread!
It's rich and delicious but made with far healthier ingredients than the store-bought version.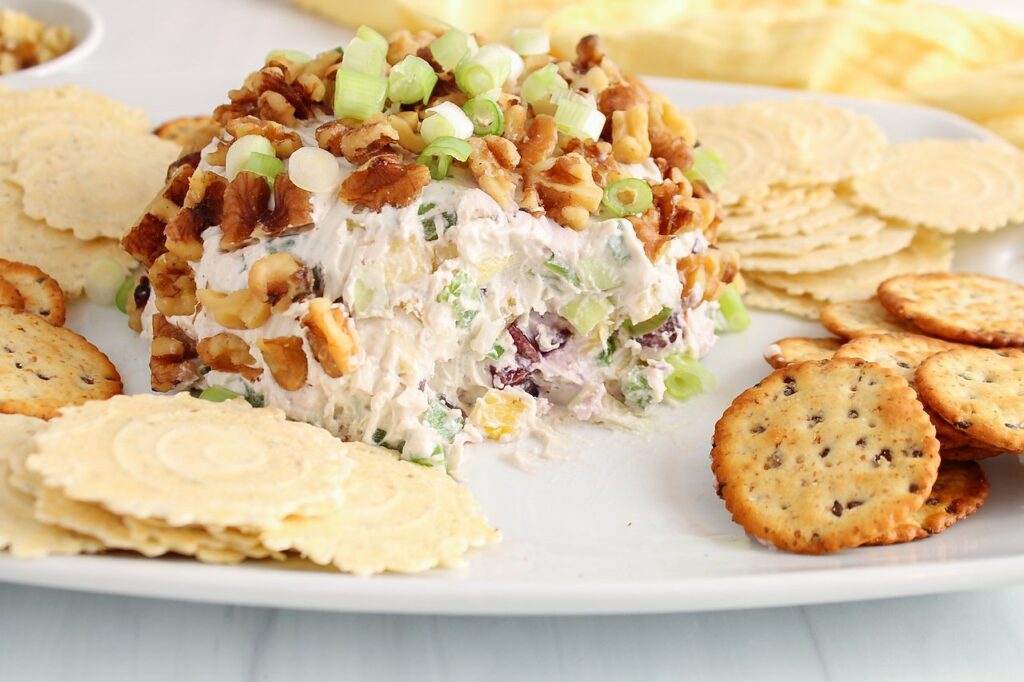 This delicious vegan Hawaiian cheese ball is going to be a hit at your next gathering!
Made without vegan cream cheese and using only wholesome ingredients, this flavorful creamy dip is easy to make,
filled with amazing texture and makes for a stunning appetizer!
Do you want some vegan creamy dips recipes?
Everyone needs a good hummus recipe up their sleeve.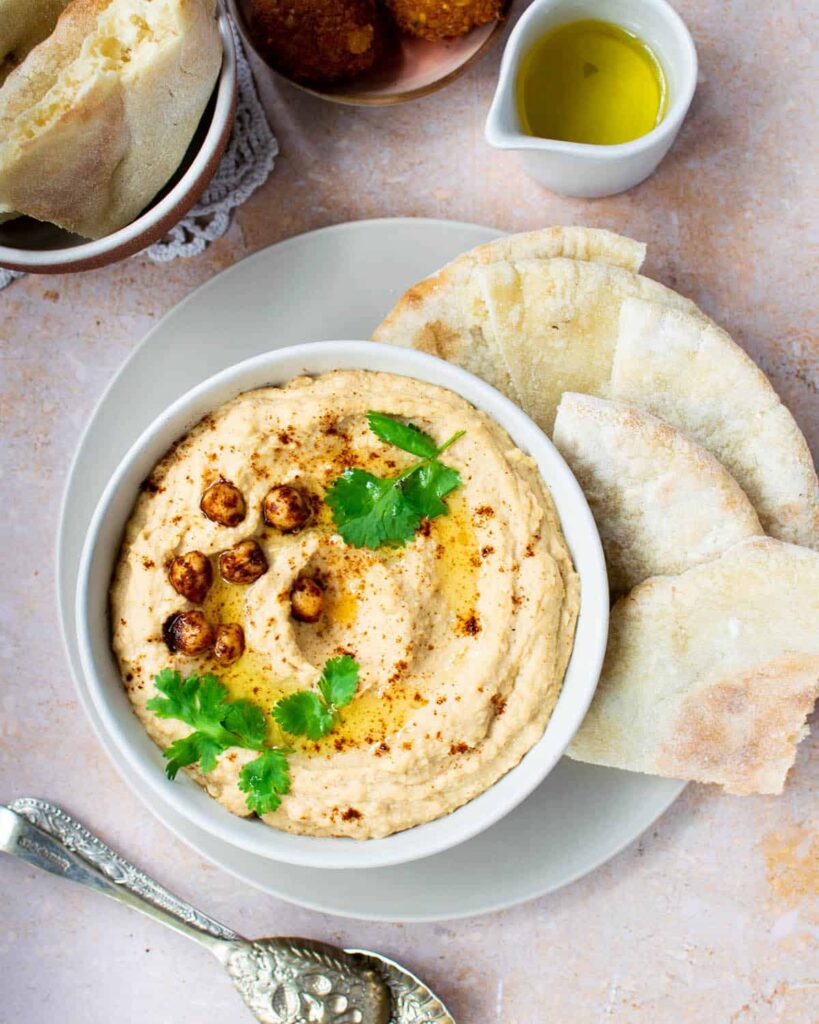 This is such a great appetizer, especially when served with homemade pita chips or toasted sourdough, and this is the best recipe out there!
It's the silkiest, most luxurious, and Lebanese hummus. Plus, so easy to make.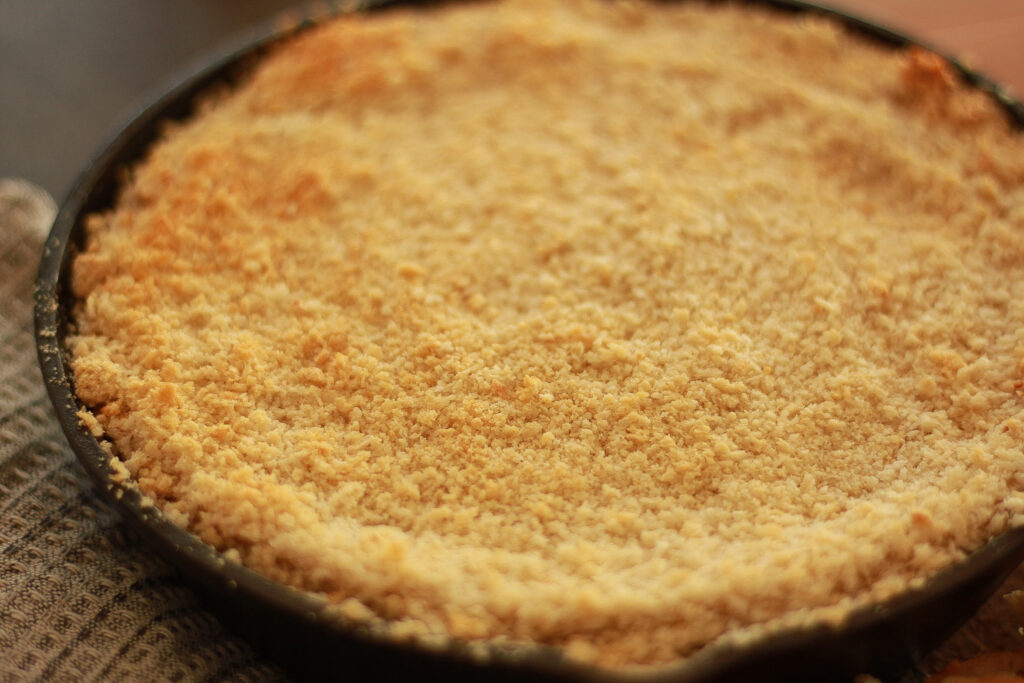 This easy recipe is a vegan dip that uses plenty of fresh garlic, artichokes, cashews, and seasoning to make this delicious whole foods dip.
It's a great snack served with bread or pita chips. The best part is it's made in a blender and then baked to perfection.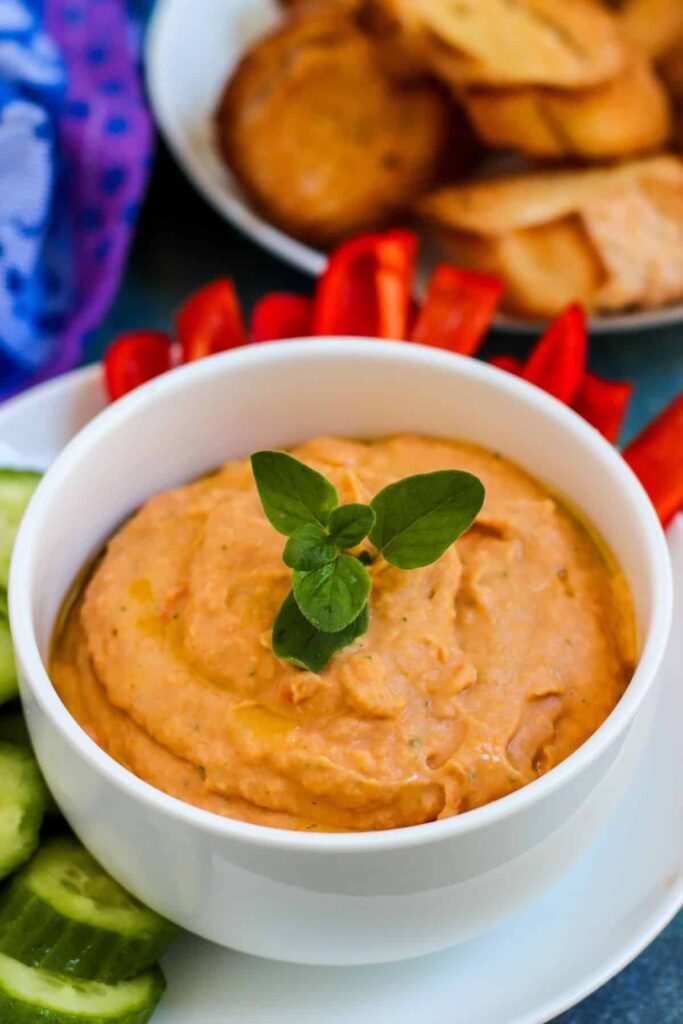 Easy to make in a food processor in 15 minutes, this creamy Sun-Dried Tomato Dip uses white beans in place of cream cheese and sour cream.
Enjoy it with raw vegetables, crackers, or crusty bread for a taste of summer all year round.
If you're looking for some healthy appetizer options, take a look here;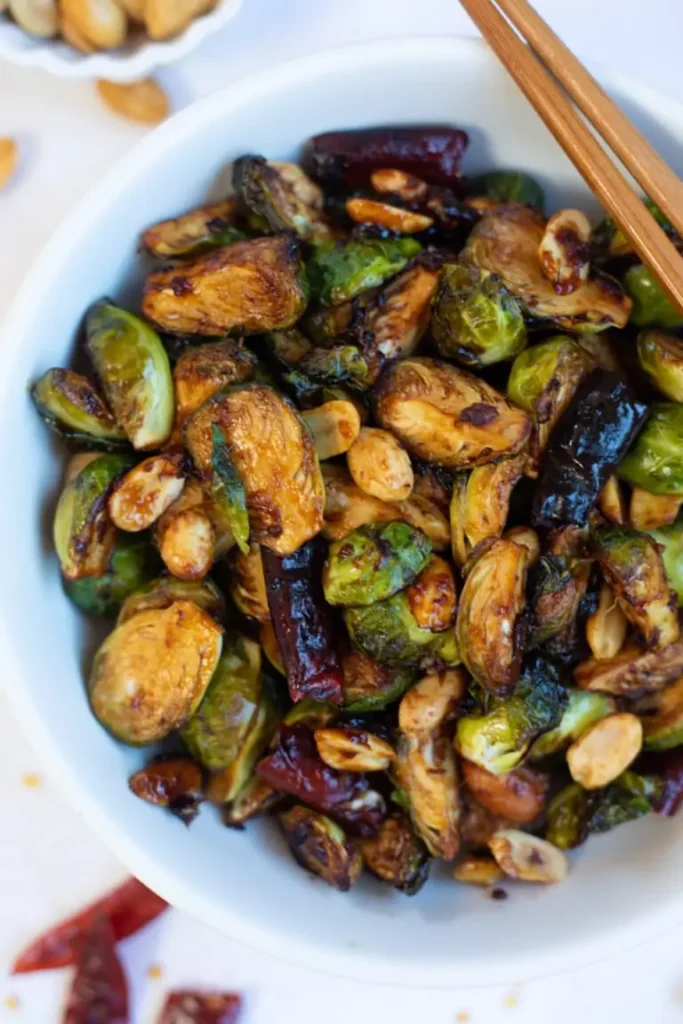 A simple yet delicious side dish, these Kung Pao Brussels sprouts are easy-to-whip-up in the air fryer.
These are Garnished with roasted peanuts and sesame seeds, they can be made in less than 30 minutes.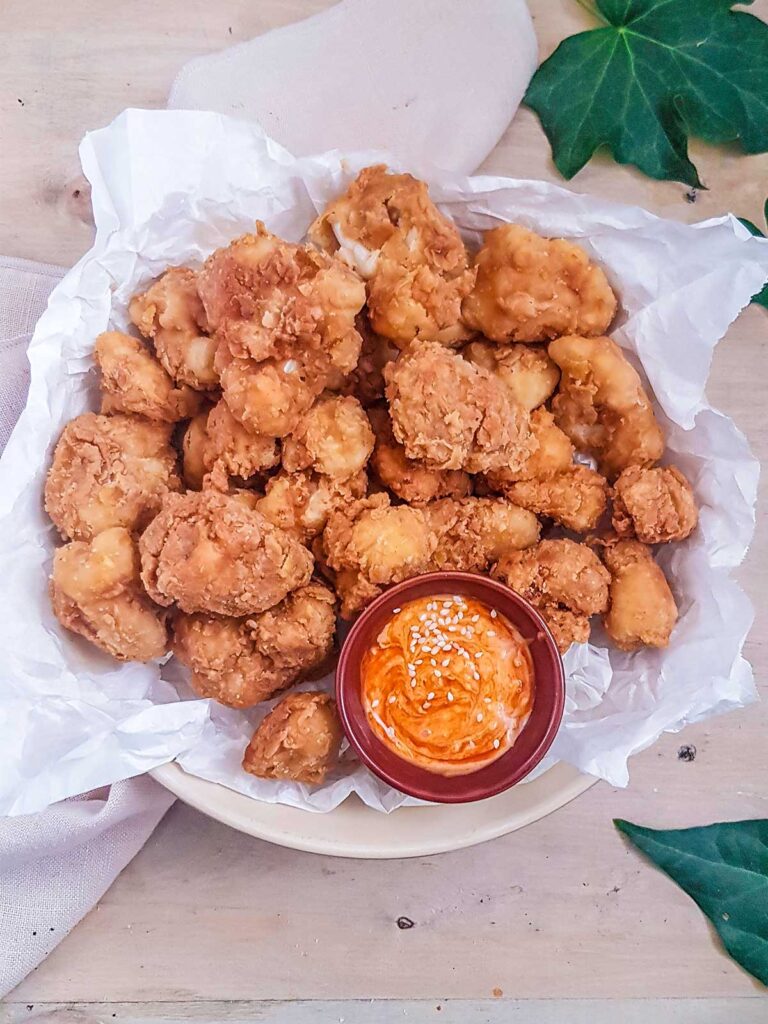 Learn how to make the perfect Vegan Fried Cauliflower with the crispiest, most flavorful crunchy outside with moist and juicy well seasoned inside.
Made with tender bits of cauliflower are marinated in soy milk and seasoning, later tossed in flour and deep-fried until super crispy and golden.
This is so delicious and fun to make.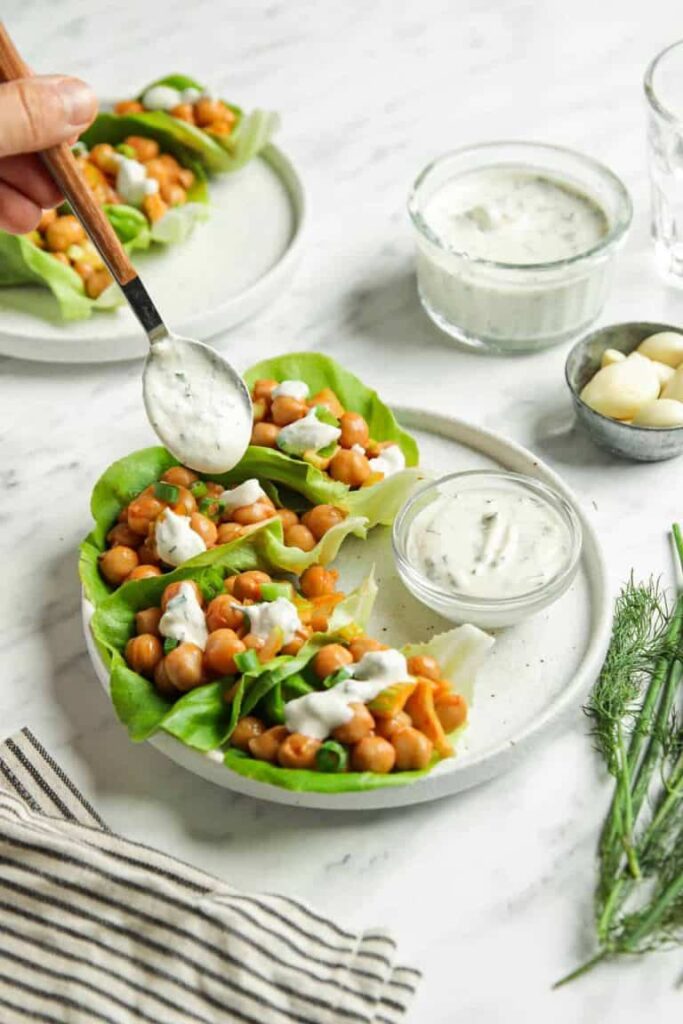 Vegan Buffalo Chickpea Lettuce Wraps-
Everyone loves a good lettuce wrap.
These happen to have buffalo chickpeas as the key ingredient with a drizzle of sauce.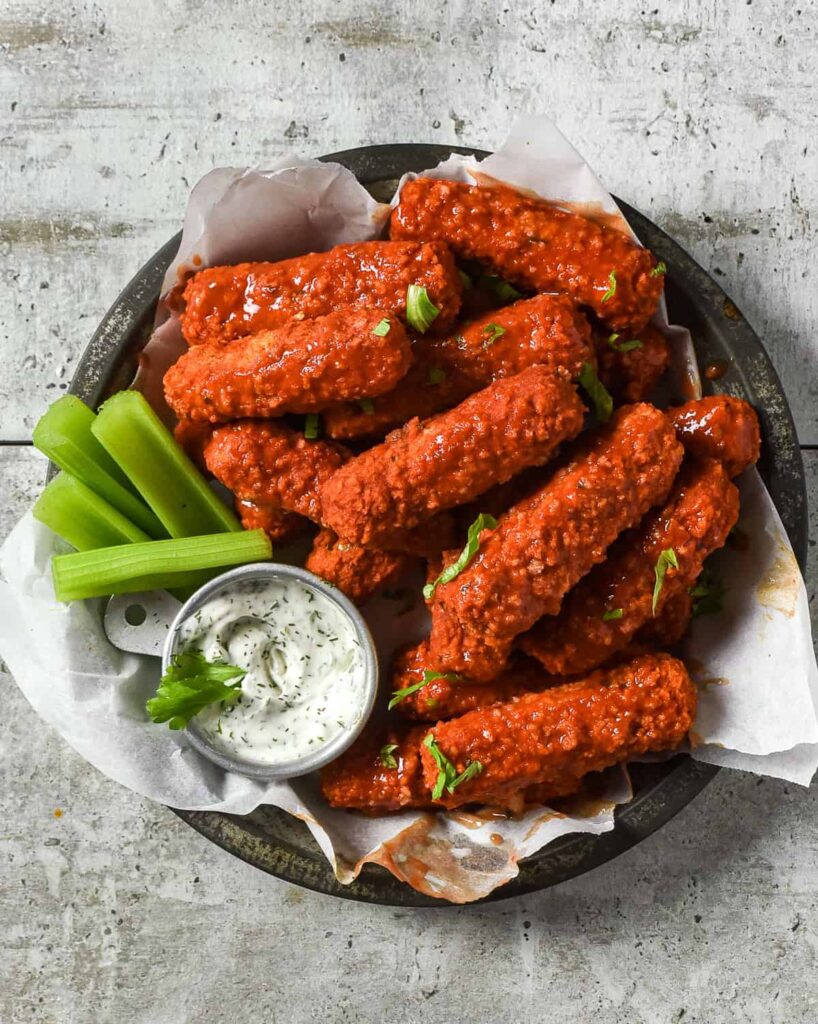 These look saucy and delicious, plus they are oil-free if you're looking for some oil-free options.
I hope you enjoyed this round of delicious vegan appetizers!