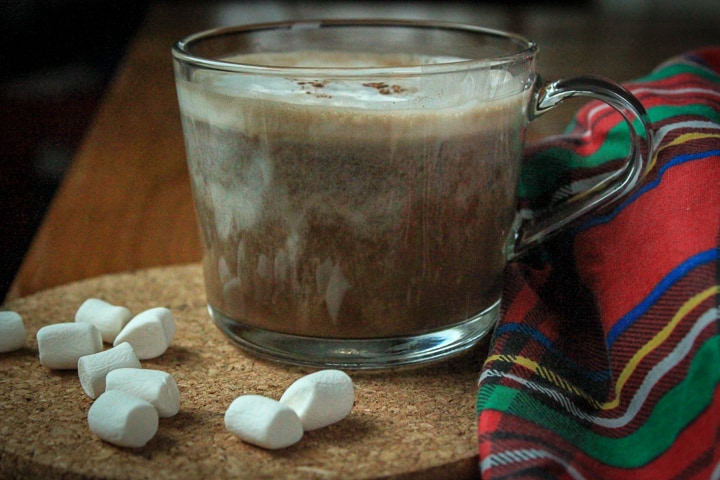 I am picky about my hot chocolate. It has to be just right if I am going to drink it. The right amount of sweet to chocolate ratio. Most coffee shops around us don't taste all that great. To the point where my kids didn't even really like it that much.
My kids are now asking for hot chocolate every day! This is more of a treat thing for us, so their request is not granted, but at least they love it!
I used Oatmilk (unsweetened) in this recipe because I kinda just love oatmilk. It has come to be my favorite with it's mild but creamy flavor. We tried Oatmilk for the first time when we went to Iceland, and then dreamed about it until it hit the states. If you have a chance to try it, you most definitely should! But you can use any plant milk your taste buds love.
Brown sugar I think is the secret ingredient that really makes this taste so delicious. You might be able to get away with using less brown sugar than called for, depending on your unsweetened coco. Some are more bitter than others. You can always play around with it. But 1/3 cup seems to be the sweet spot. If you are adding a lot of mix-ins like coconut whip, or marshmallows, you may prefer the 1/4 cup brown sugar.
When you're mixing the dry ingredients into the milk it's going to look like a total disaster, like it won't ever actually mix in, but have no fear. It will blend nicely with no chunks.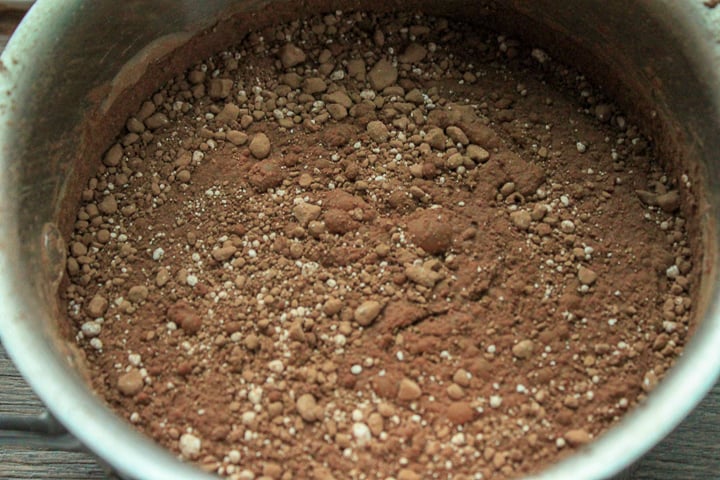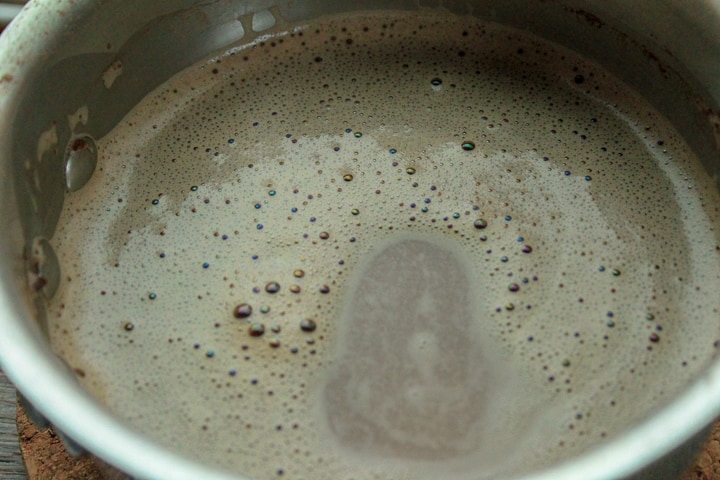 How do you like your hot chocolate? Plain, cinnamon, whip topping, marshmallows, chocolate chips? Let me know in the comments!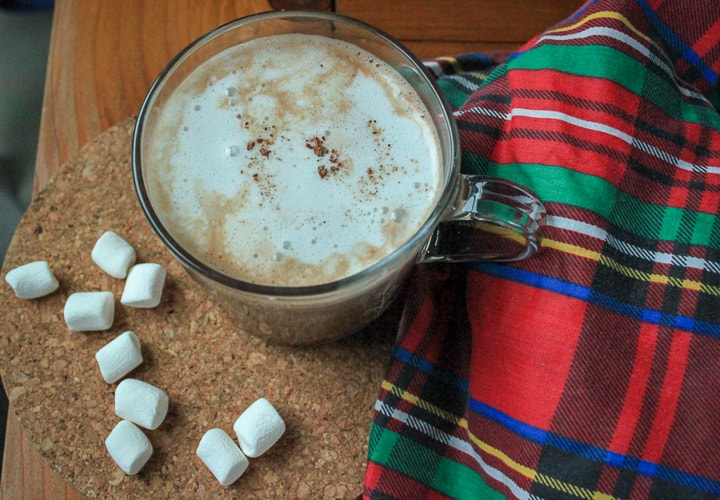 -Brown Sugar Vegan Hot Chocolate-
This is the best creamy, delicious, perfect for cold days hot chocolate. With the perfect amount of sweet and chocolatey.
Ingredients
2 cups oatmilk*
1/4 cup unsweetended coco powder
1/3 cup brown sugar
dash salt
1/2 teaspoon vanilla extract
Instructions
Mix with a whisk in a sauce pan all ingredients except; salt and vanilla. You will end up with what looks like a chocolate mess on the top, but don't panic! It will mix in nicely. Cook on medium heat for a few minutes until smooth and warm. Remove from heat, add vanilla and salt, stir. Once cooled it is ready to enjoy.
Notes
This recipe was altered from the back of Hershey's unsweetened coco powder.
**Also, make sure you let this come to a comfortable room temperature before consuming , things can get pretty hot on the stove.
Nutrition Information:
Yield:

2
Serving Size:

1 cup
Amount Per Serving:
Calories:

289
Total Fat:

2g
Saturated Fat:

0g
Trans Fat:

0g
Unsaturated Fat:

1g
Cholesterol:

0mg
Sodium:

95mg
Carbohydrates:

65g
Fiber:

4g
Sugar:

48g
Protein:

4g
The calories are computer generated and may not be 100% accurate.