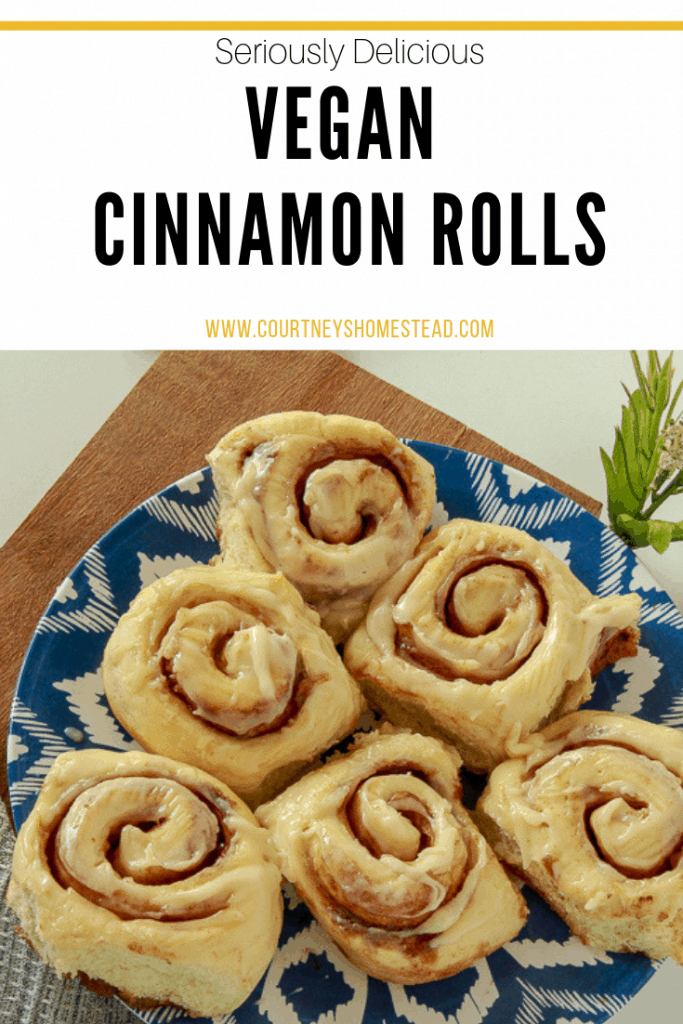 Oh, vegan Cinnamon Rolls, I kind of love you. There is something magical about cinnamon rolls. I mean, what's not to love, bread mixed with butter and sugar. It seems hard to mess up that flavor combination.
These vegan cinnamon rolls are so good! I have made these on many occasions and everyone has always loved them! And bonus, they are very easy to make!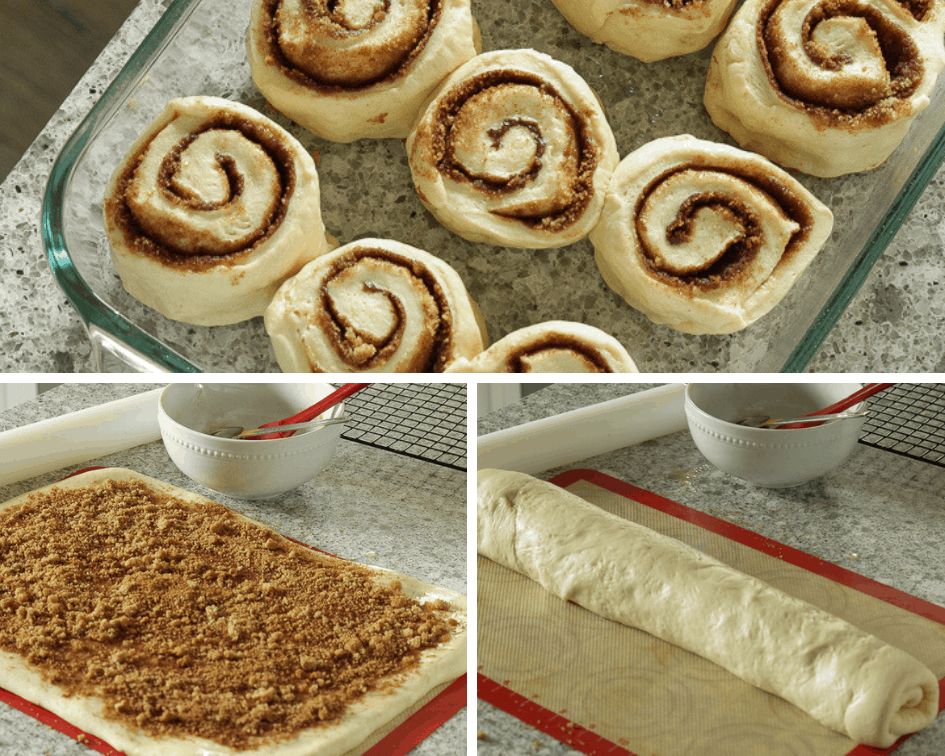 I know sometimes homemade cinnamon rolls get put in a no make zone because the dough is often yeast dough. Rest assured that this recipe is SO easy, I know you can do it!
The recipe starts out by proofing the yeast. If you have never done this before- the key here is the temperature of the liquid, dairy-free milk in this case. To make it easier, get activated yeast and you will not have to proof anything. If you are using the tradional yeast, keep following along.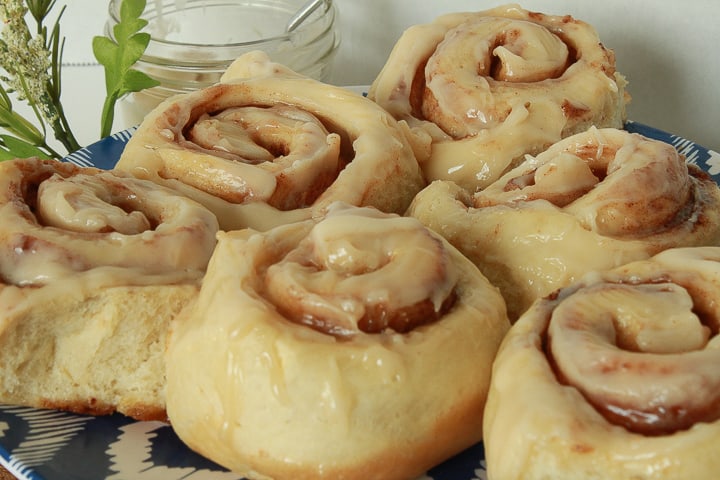 The dairy-free milk cannot be too hot nor too cold. Think warm bath water. I heated my milk up in the microwave for 30 seconds, stirred it and did it another 15 seconds, stirred, and then it was good to go. You add your sugar and yeast to a bowl, then pour the warm milk, stir and let it sit until it begins to bubble. The process will take around 5-10 minutes.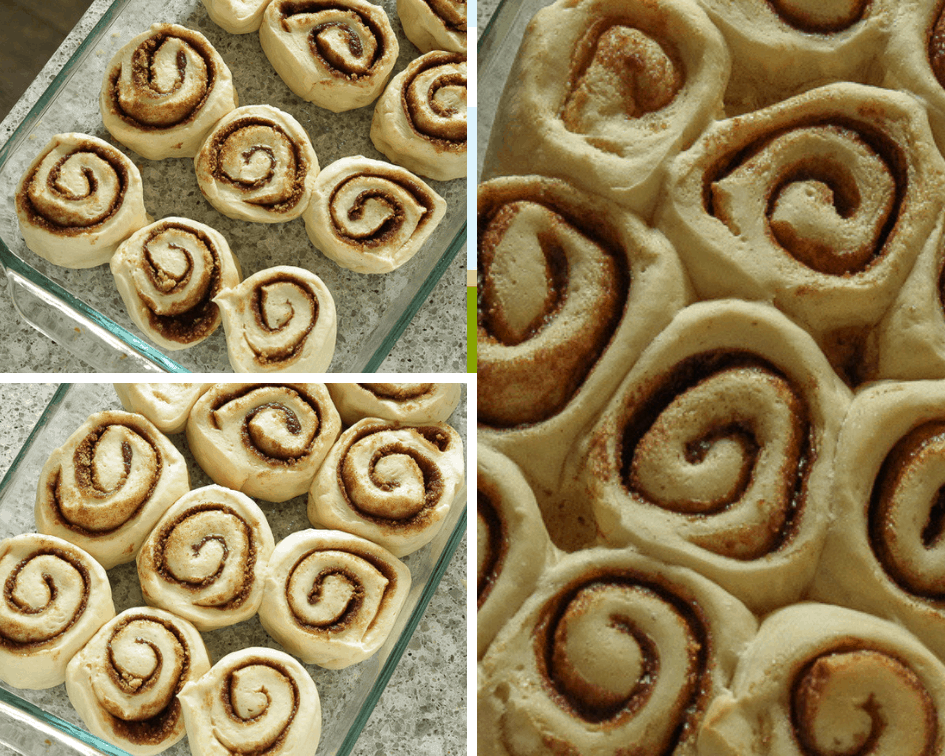 When the yeast is bubbly you're good to start going on the recipe. If it remains exactly the same, then your yeast did not activate. You will need to try again, but really paying attention to your temperature. I know you got this!
Once the yeast is activated you can follow the directions on the recipe. I typically only need the 3 cups of flour, but your dough should not be overly sticky. If it is too sticky, then add dough in 1 TB increments at a time until not sticky, but not overly try either.
Important tip: These rolls require raising time, and will need to be factored in when creating them. Please plan accordingly for two separate raise times. These rolls are easy to make, but do require patience and time.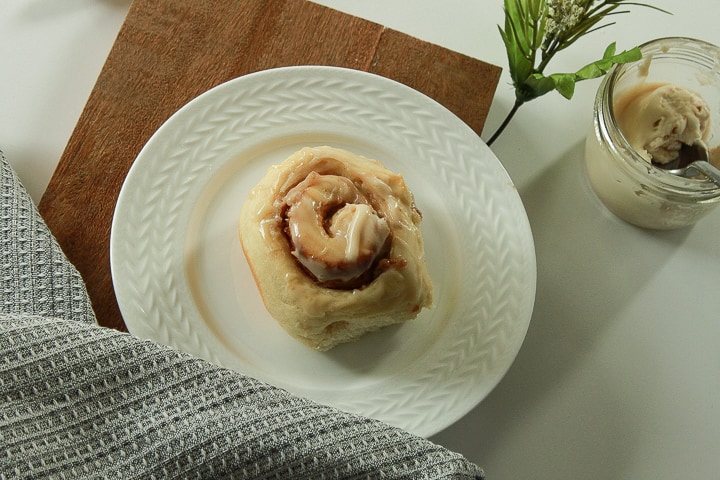 I believe these vegan cinnamon rolls to be the perfect combination of gooey and not. Meaning, once you hit the center you are experiencing that gooey deliciousness. The flavorful bread surrounding the center is not too rich allowing one to experience the most intense sweetness at the center. These cinnamon rolls really have great flavor and are perfect for your next brunch. They are both enjoyed by adults and kids alike.

How do you like your cinnamon rolls? Let me know in the comments, I'd love to chat!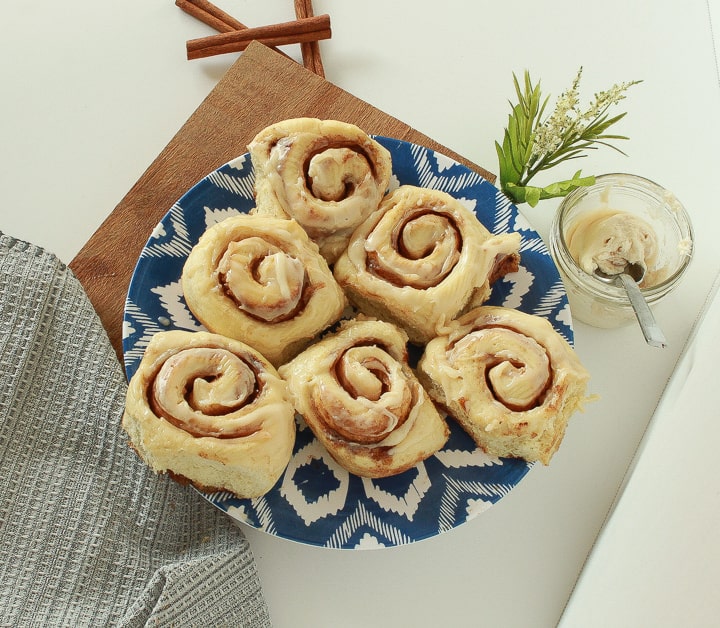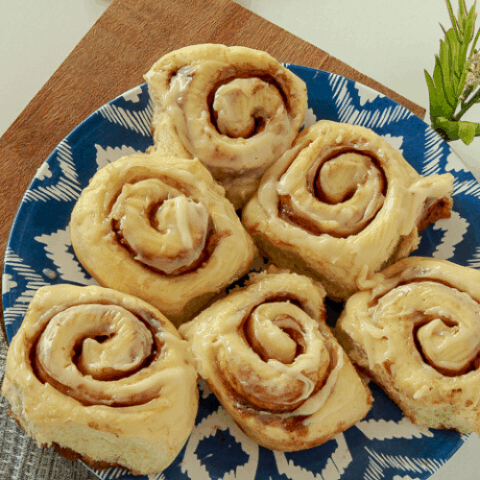 -Amazing Vegan Cinnamon Rolls-
rise time:
1 hour
30 minutes
Total Time:
2 hours
5 minutes
These vegan cinnamon rolls are insanely delicious! Easy to make and full of cinnamon and sugar goodness!
Ingredients
Dough
1 cup + 2 TB plant milk
1 TB instant or regular yeast
2 TB sugar,white
1 tsp salt
3 TB Earth Balance vegan butter, softend
3 cups all purpose flour
Filling
1/4 cup Earth Balance vegan butter, melted
3/4 cup brown sugar
1.5 TB cinnamon, ground
Frosting
4 oz vegan cream cheese
1/4 cup vegan butter, softened
1/2 tsp vanilla extract
1 1/2 cups powdered sugar
1 TB plant milk
Instructions
With your stand mixer bowl add your warm plant milk, 2TB sugar and 1 TB yeast, let activate for 5-10 minutes. Once activated add your salt, softened vegan butter, and flour. Use a dough hook and knead for 3 minutes. Your dough should not be sticky, if it is- add 1 TB of flour until it's not. Be careful not to over flour the dough.
2. Spray a bowl with cooking spray and put your dough ball in it, place a clean towel over the top and place in a warm place to rise for about 60 minutes, until doubled in size.
3. Once it's doubled in size, make your filling. Melt your butter in a bowl, set aside. Mix your brown sugar and cinnamon in a bowl, set aside. Get a 9X13 glass pan and spray with cooking spray, set aside. Lots of setting asides =)
4. Take a silpat and roll out your dough into a large rectangle. I pretty much cover the whole silpat. Then take your melted butter and pastry brush and brush the butter onto the rolled out dough. Then spread your brown sugar mix evenly over the rectangle. Next, you'll roll hot dog way, into a tight log, pinching the seams when you're done rolling. Place seam side down, use a sharp knife, and cut out 12 even pieces.
5. Take your 12 even pieces and place them in 4 rows of 3 in your prepared 9X13 pan. Take your clean cloth and lay it over the rolls and let rise another 15-30 minutes. Preheat your oven to 350 degrees.
6. Once risen, cook them in the preheated oven for 15-20 minutes. You don't want to over cook these. They should be lightly golden brown. Once done place the pan on a cooling rack.
5. While they are cooking make your frosting by using a hand or stand mixer. Cream the vegan butter and vegan cream cheese, add your vanilla and powdered sugar, mix slowly (so you don't have a powder sugar mess), then add the 1 TB plant milk if needed. Mix until smooth. Once they have cooled for about 5 minutes, frost the top of the rolls with a pastry brush. And enjoy!
Nutrition Information:
Yield:

12
Serving Size:

1 cinnamon roll
Amount Per Serving:
Calories:

356
Total Fat:

16g
Saturated Fat:

6g
Trans Fat:

1g
Unsaturated Fat:

8g
Cholesterol:

0mg
Sodium:

308mg
Carbohydrates:

50g
Fiber:

2g
Sugar:

25g
Protein:

5g
The calories are computer generated and may not be 100% accurate.
If you made this recipe and loved it, I would love to hear about it in the comments or #Courtneyshomestead Thanks so much for your support!
<3 Courtney