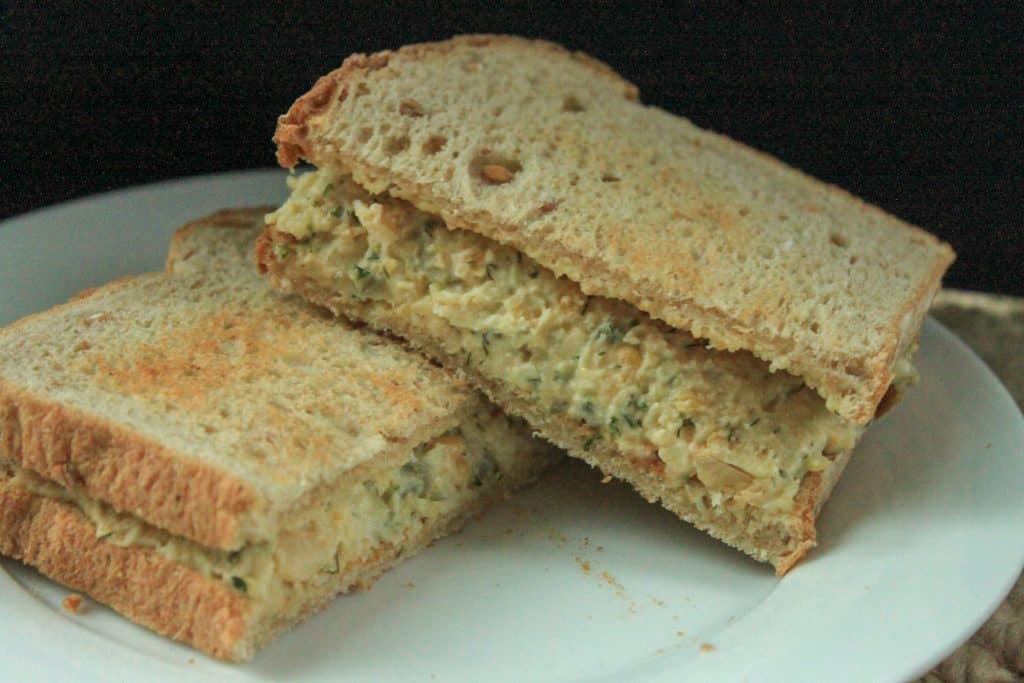 Sometimes I miss a good Tuna sandwich with a healthy dose of mayo. It reminds me of being a kid. When your parents made your meals and you didn't have to clean the kitchen. Oh the days. =) Now when I think of Tuna it super grosses me out. So, in comes the chickpea "tuna", you can eat this on sandwiches or crackers or whatever you want really.
My favorite tool to mash up things like chickpeas and I probably use it for far too many other things is a pastry cutter. I love that thing, it makes this job really easy and leaves it in good size shreds.

What I like about this chickpea tuna salad recipe is that I can make it early in the day and put in the fridge for a quick dinner, or lunch. I would like to say that this is kid friendly, but truth be told, the kids snubbed their noses at it. Too many "green" things present to sneak by these guys. However there is no reason if your kids are used to seeing these said "green things" that they might love it!
If you have kids; what do your kids snub their noses at? Answer in the comments, I know I am not alone!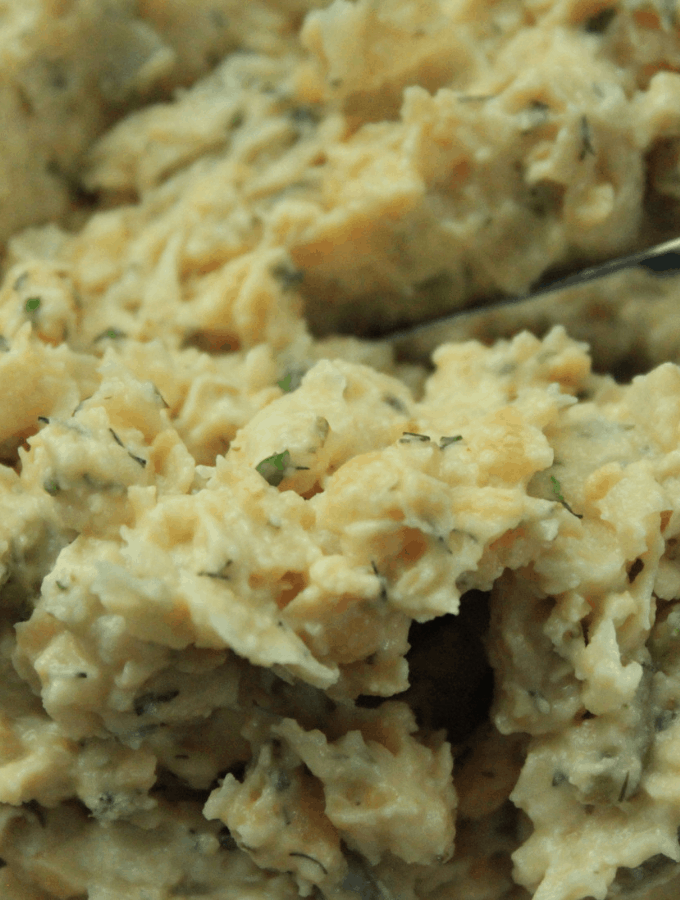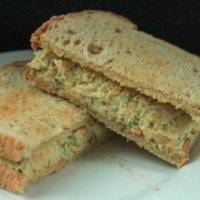 Chickpea "Tuna" Salad
This quick and easy delicious Chickpea Tuna Salad recipe hits the spot. Perfect for sandwiches or crackers.
Ingredients
1 can 15 oz chickpeas
1/3 cup Just Mayo or Veganaise (any vegan mayo)
1 tablespoons Cashew Parmesan (link to recipe at bottom)
3 tablespoons chopped up dill pickles
1/8 teaspoon curry powder
3/4 tablespoon dried parsley
1 teaspoon dried dill weed
shake of garlic powder, salt, and pepper, to taste
Instructions
Drain and rinse you chickpeas
2. Add to a bowl the remaining ingredients and mix
3. Add rinsed and drained chickpeas to the bowl of mixed ingredients, use a pastry cutter to chop up chickpeas until they are all mashed/shredded up.
4. You can eat it right away or let it marinate the flavors for a few hours in the fridge
5. Enjoy on a sandwich, on some crackers, or just on it's own.
Notes
Nutrition Information:
Yield:

3
Serving Size:

1 serving no bread
Amount Per Serving:
Calories:

630
Total Fat:

30g
Saturated Fat:

7g
Trans Fat:

0g
Unsaturated Fat:

22g
Cholesterol:

0mg
Sodium:

574mg
Carbohydrates:

74g
Fiber:

12g
Sugar:

39g
Protein:

19g
The calories are computer generated and may not be 100% accurate.
If you made this and enjoyed it, I would love to hear about it in the comments or #courtneyshomestead. Thanks so much for your support! <3 Courtney