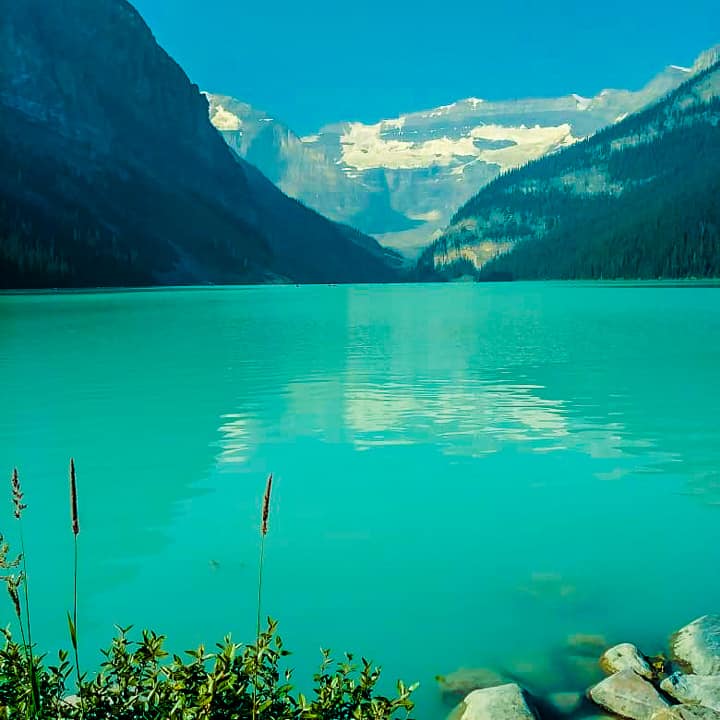 Lake Louise in Banff National Park is one of the most photographed place in Banff. You can see why, with it's gorgeous turquoise water, surrounded by beautiful mountains. What's not to photograph?
This was a huge highlight for us, one we almost didn't get to see. This place is busy, with a capital B.
I am going to touch on 5 things you need to know about Lake Louise
Get there early! And when I say early I mean like 6am early. You won't regret it. By 6:45 am it starts to get crowded, like so crowded you can't park there. If that happens to you, don't panic, you can still see it! You can either ride the free Parks Canada shuttle, which leave every 15 minutes (from 8am- 930am) from the over flow parking lot. The over flow parking lot is off of Highway 1, east of the Lake Louise exit. More about over flow parking here.
Take the Tea-house hike. But I'm not going to lie. This hike is no joke. It's worth every step, but it's a lot of them, up hill that is. This hike is 2.2 miles up switch backs for a total of around 4.4 miles. It has a decent wide path, but going up hill for that long and that elevation will make you a little out of breath. You get to see the amazing mirror lake, check it out and take a breather. It's small, but mighty. After taking a break, you're on the final pull to make it to Lake Agnes. But right before you get there, on the left is a gorgeous waterfall ( another good chance to breath). Take a look, and make your final way to Lake Agnes. It's beautiful up there and you get rewarded with a tea-house (hours- 9:00am to 6:00pm). How many hikes end like that? They only take Canadian or U.S. cash, as they have no electricity, so plan accordingly. If you are debating on this hike, just do it. You won't regret the views. More on the tea- house.
If you haven't had enough hiking fun, you can continue on to Little Beehive. This is a much less crowded hike once you get past the tea house. From the Tea-house to Little Beehive it's another .6 miles. Why go the extra? Well, from this height you get to look down onto Lake Agnes and Lake Louise. What a gorgeous view! This hike is more steep than the Tea-house hike, but again switchbacks. There are some other hikes if you want to make a whole day out of it. You can check out another Tea-house on The high line trail from Lake Agnes to Plain of Six Glaciers tea house (about another 2 miles).
You can rent a Canoe or bring your own to use in Lake Louise. There is something magical about being in the middle of that tranquil turquoise water, being surrounding by glaciers. But before you get your hopes to high, it's A. Busy, first come first serve type and B. quite spendy. As of this article being written it costs $115.00 per hour and $105.00 per half hour. You can fit 3 adults, or 2 adults and 2 small children. The hours for renting them typically are 11am to 7pm, but can change, and they opened earlier than this when we were there. If you traveled with a canoe or kayak in tow, you can bring your own and use it without an additional fee at this time. More on canoeing in Lake Louise here.
While you are there, check out the beautiful Fairmont Chateau Lake Louise. It sits right on the edge of Lake Louise. It's quite an expensive stay, but it doesn't cost to walk around it. They also have a Afternoon tea, which would be perfect after some early morning hiking. You have to make reservations at least 24 hours in advance. If you have dietary needs or preferences and give them at least 24 hour notice they will accommodate you. The current price for this is $46 for an adult and $21 for children. I hear the views are pretty spectacular.More information on the afternoon tea here.
Bonus 6, there is a Lake Louise Gondola (it was super smokey when we went and wasn't worth doing because of it), but I hear the view is spectacular. If hiking isn't your thing, then I think this would be a really awesome thing to do. They say you often see grizzly bears on a clear day. It's a 14 minutes ride, you get to choose between a 4 person open chair ride or enclosed gondola. They also have packages you can ride and dine. When you get to the top of the view point you can do guided hikes for additional fees. They haven't posted their 2019 fees yet, but in years past it's been around $35 for adults to ride the Gondola and $17 for children. More information here.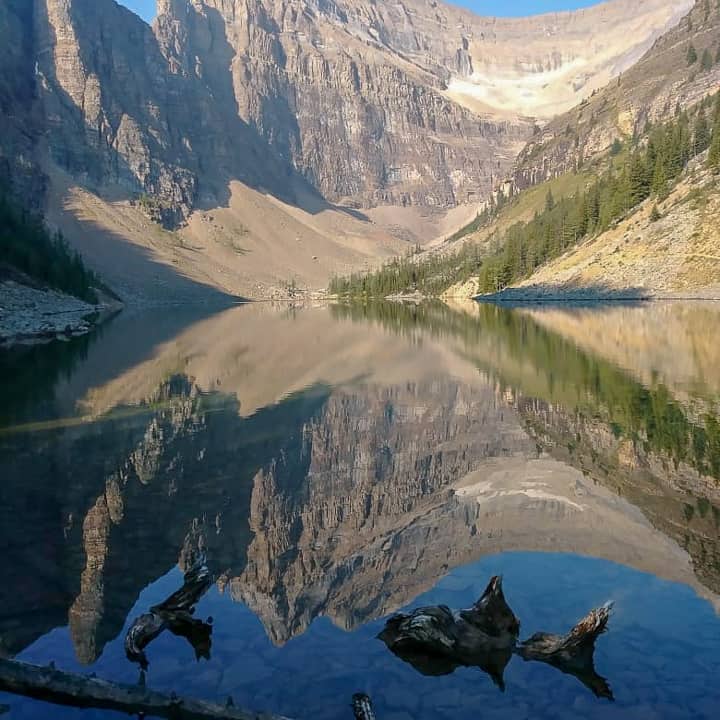 You could make a whole day out of visiting Lake Louise itself, or split your time up with places close by. Starting your morning with a hike to the Tea house, making your way back down and hitting the Canoe in the tranquil turquoise water. Followed by checking out the Fairmont and hitting the afternoon tea. After your belly is nice and full you can head over to the Gondola and rest your feet for a few while you overlook the views you just hiked.
Lake Louise is an absolute must on your trip to Banff. Don't miss out and plan ahead. Also, always carry bear spray and try to hike in groups of more than 2 if you can. Bear safety always. The tea-house hike is pretty crowded and bears don't like crowds, so you're likely safe, but never guaranteed, so be smart and prepared.
Are you planning a trip to Banff? I would love to hear about it, let me know in the comments! <3