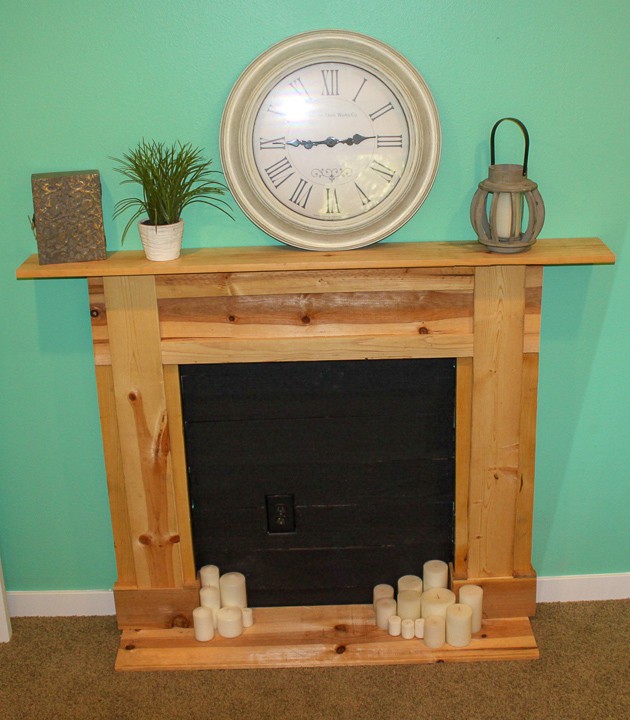 I love a good faux fireplace, lets be real I would LOVE a fireplace in my bedroom. But the fact of the matter is, it's mega expensive to add a fireplace to a room. Not an expense that is worth it in my book. But something about the look and romance of it made me want one.
My husband is pretty awesome with my crazy design ideas and he's also handy in the wood working department. So, he doesn't mind when I show him a picture and say I WANT THAT!
I love how versatile the design can be.
Originally I wanted to paint this white. I loved the white farmhouse look. But when I took a look at this wood in it's natural gorgeous state, I just couldn't bring myself to paint it. It's SO pretty! But the cool thing about wood, is that you can totally paint it, sand it and re paint it or stain it if you wanted to. But for now I am soaking up the beautiful all natural wood look.
You can also go with any designs within the center of it. We went with chalkboard paint for the back. I liked the contrast. I have seen people go other routes with a trendy wall paper, or the end cut of stumps. The sky is endless with different design options.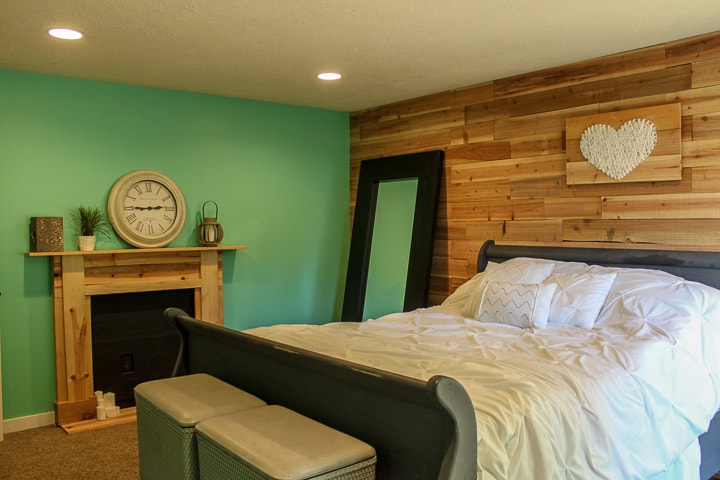 I put candles in mine. I always think it would be super romantic to light them, but the reality is. I don't light them. I should probably get some of those ones that are battery operated. I think it's a little too dangerous to light with all that wood. So don't do that =) But do get some battery pack ones.
I also love having another mantel to decorate! Mantels are so fun and unique. It's fun to have one in our room that we can change out with the seasons. If your wall is lacking in something and you have the space. You should definitely add this to your space.
How did we make this faux fireplace?
We used the plans from http://www.ana-white.com/2012/09/plans/mimi039s-faux-mantle .
and altered them to our liking. She has step by step plans on her site on how to make this. And lot of inspiration of other people that have made them also.
The cost of this project?
The cost of this project was only around 50 bucks. Not bad for a big room transformation!
What do you think about a faux fireplace? yeh or neh? Let me know in the comments! <3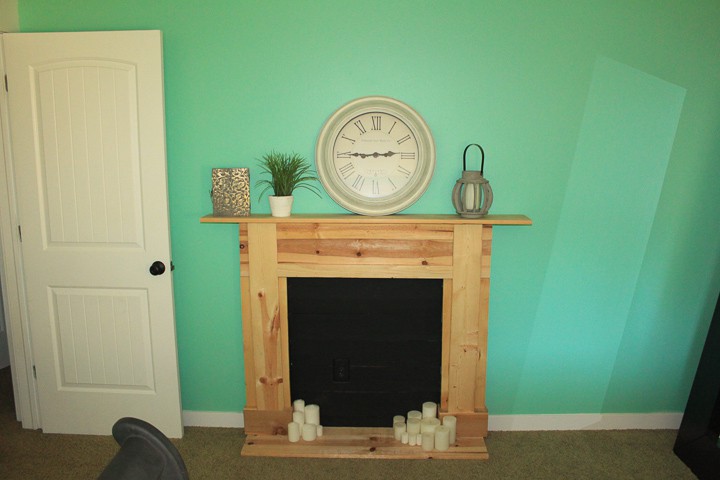 Need some more DIY inspo...