When you're out and about and in a hurry, you may need to grab some fast food and wonder, are Arby's fries vegan? Well, we are here to answer that question for you.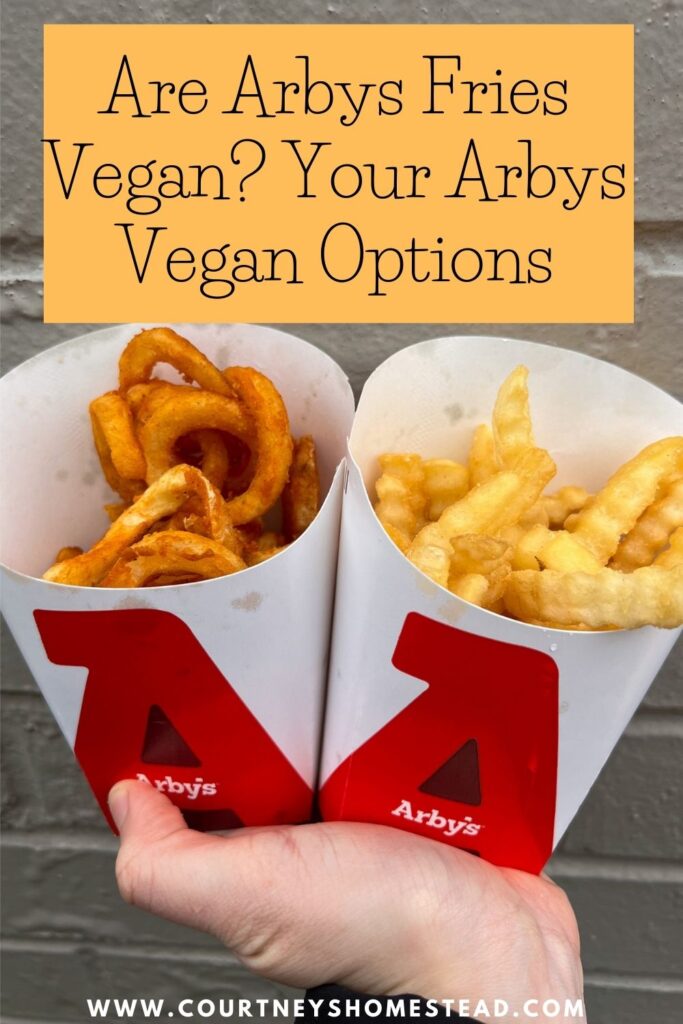 Let's dig into the ingredients;
The ingredient lists for both the crinkle-cut fries and the curly fries indicate that they are vegan.
Are Arby's crinkle fries vegan?
Yes, they are vegan. Here is a list of the ingredients;
Arby's Crinkle Fries: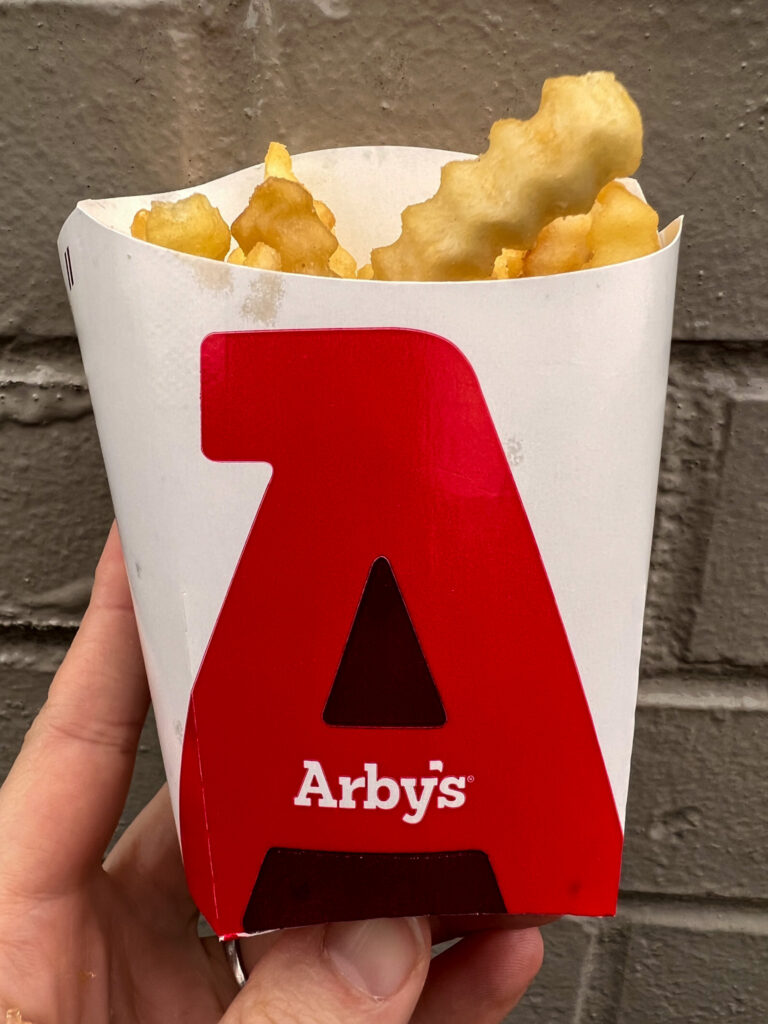 Potatoes, Vegetable Oil (contains one or more
of the following: canola, palm, soybean, sunflower), Modified
Food Starch (potato, corn, tapioca), Rice Flour, Dextrin,
Salt, Leavening (disodium dihydrogen pyrophosphate, sodium
bicarbonate, Dextrose, Xanthan Gum. Cooked in Vegetable Oil.
Are Arby's curly fries vegan?
Yes, Arby's curly fries are vegan. Here at the ingredients;
Arby's Curly Fries: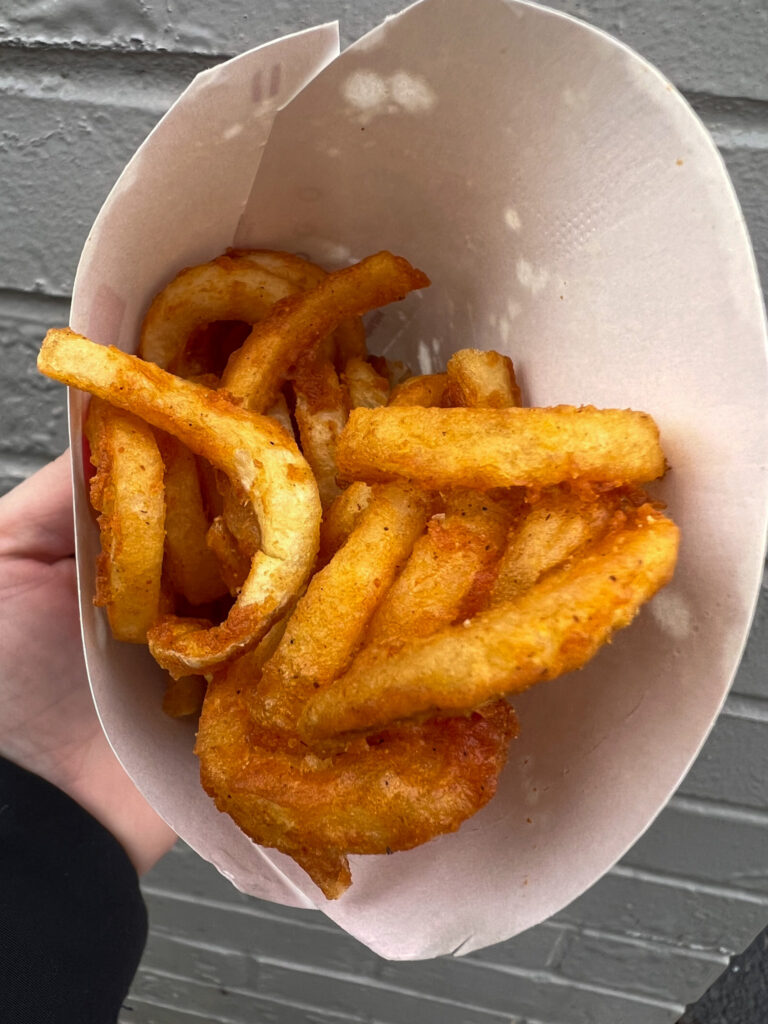 Potatoes, Vegetable Oil (contains one or more of the
following: canola oil, soybean oil, cottonseed oil, sunflower oil, corn oil, palm oil),
Enriched Bleached Flour (wheat flour, niacin, reduced
iron, thiamine mononitrate, riboflavin, folic acid), Salt, Corn Starch,
Onion Powder, Yellow Corn Meal, Spices, Garlic Powder, Leavening
(sodium acid pyrophosphate, sodium bicarbonate), Modified Corn Starch,
Dextrose, Spice and Coloring, Natural Flavor, Dried Torula Yeast,
Xanthan Gum, Sodium Acid Pyrophosphate (to preserve color)
Cooked in Vegetable Oil.
An important note to remember, and Arby's states it on their website: all food is cooked in the same fryer.
There is no dedicated fryer available without animal products.
Cross-contamination is not only possible but guaranteed.
Suppose you tend to stay away from any cross contamination. In that case, it is advised you avoid any fast food chains with meat and stick to vegan-only establishments.
One plus, however, is that Arby's fries are available in the frozen section at your local grocery store and are able to be enjoyed without any animal products contaminating the fryer oil.
Arby's is adamant about not being vegan-friendly, first with their slogan, "We have the meats." In 2019 they created an all-meat carrot known as the "Marrot" out of ground turkey that tastes like the vegetable.
To further troll vegans, Arby's said they would never use plant-based meat alternatives such as Beyond Meat or Impossible Foods but only have "real" meat available to consumers.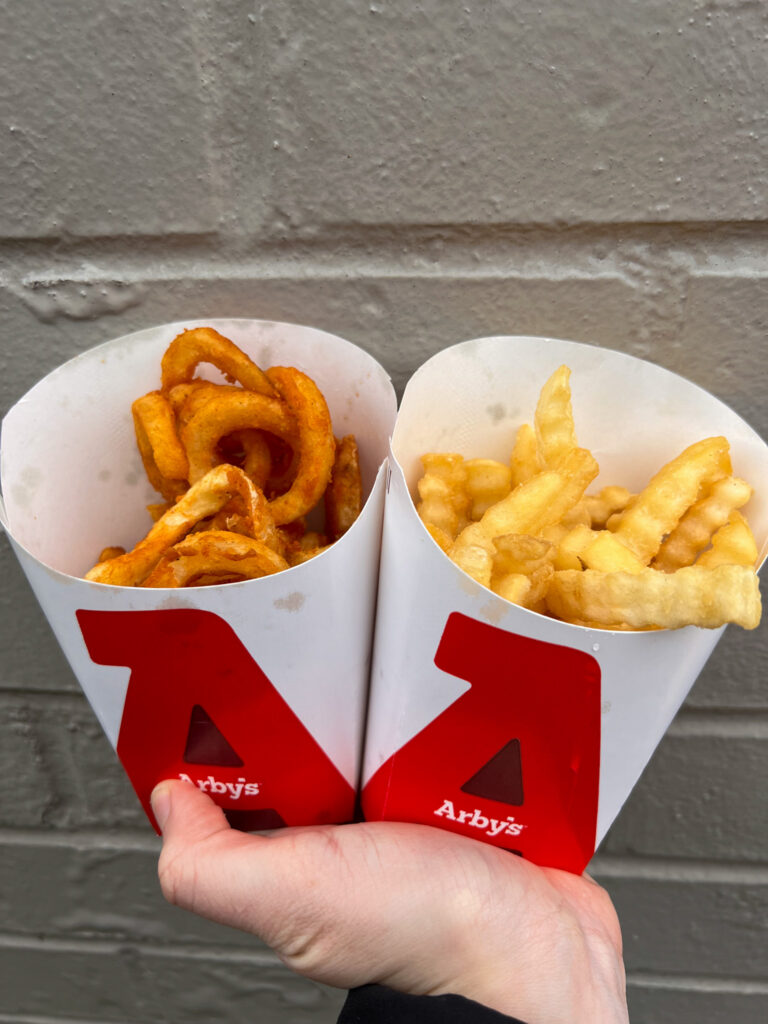 Does Arby's have any other food options for vegans?
Arby's has more options than McDonald's for vegans living in the US, surprising since they have created the McPlant, a vegan burger available in Europe that is a collaboration with Beyond Meat.
Mcdonald's fries are an abomination to french fries having both "natural beef flavor" and milk within the ingredients, making them unsuitable even for vegetarians.
It is important to note that Mcdonald's hash browns contain the same ingredients as the fries. The only two food items, not a drink, available to vegans is the apple turnover and apple slices; everything else has animal ingredients.
What can vegans eat at Arbys?
At Arby's, a vegan can order french toast sticks, potato cakes, and a drink for breakfast.
The only options aside from the fries are the apple and cherry turnover as a dessert item.
Suppose you would like to dip your fries in something different than catsup.
In that case, the original Arby's sauce, tangy barbeque sauce, marinara sauce, and Bronco berry sauce are available to vegans.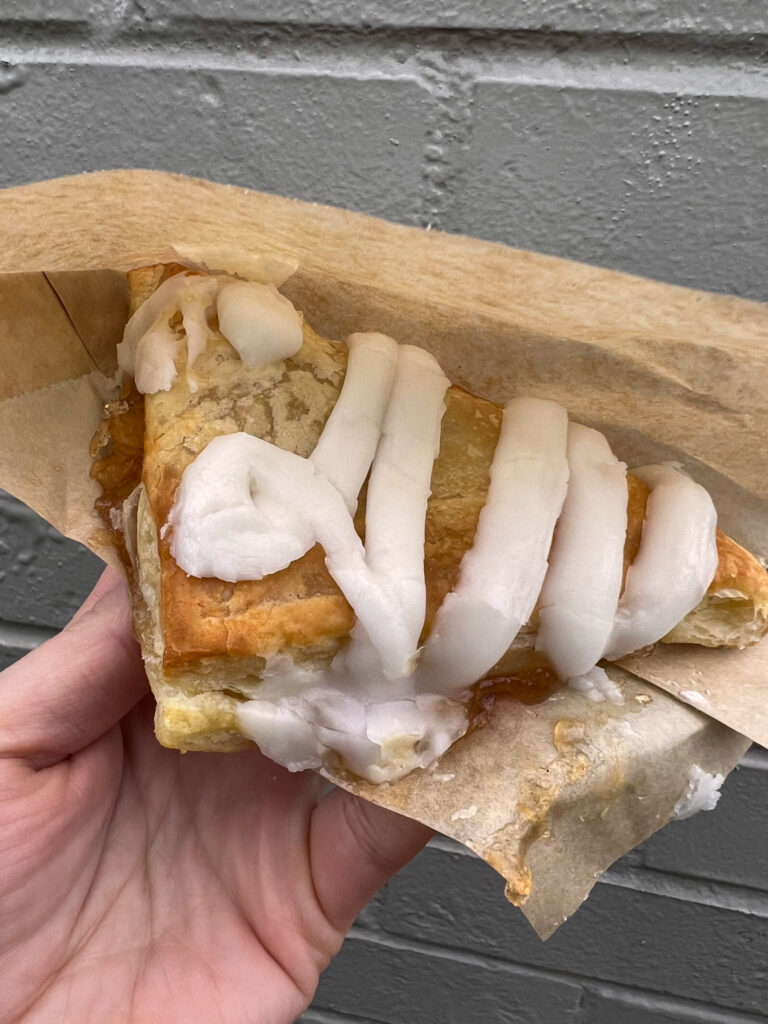 It appears as though Arby's took away the side salad in the states that was available without cheddar cheese and a balsamic vinaigrette dressing, but it is still available in Canada.
Suppose one is to choose one nationwide chain to be a vegan-friendly restaurant. In that case, Burger king has the most vegan menu items out of fast-food restaurants.
Burger king allows you to get an Impossible burger (excluding mayonnaise), fries, and a drink.
To make options more robust, you can substitute onion rings for french fries and have an apple turnover for dessert.
One can have breakfast here with French toast sticks, hashbrowns, and a drink.
However, it is essential to note that all food is cooked and fried in shared equipment, and cross-contamination is almost inevitable.
Here are some general Arby's questions when it comes to eating at Arbys;
Are Arby's French toast sticks vegan?
The ingredients themselves are vegan but it is in a shared frier with other non-vegan items.
Is Arby's sauce vegan?
Yes, Arby's sauce does happen to be vegan.
What oil does Arby's cook its fries in?
According to their website, they cook their fried food in ''Corn Oil, Soybean Oil, Canola Oil, Hydrogenated Soybean Oil, with Dimethylpolysiloxane''.
Are Arby's onion rings vegan?
No, according to their ingredients website, they contain egg and milk, making them not vegan-friendly.
We hope that answers your questions that Arby's fries are vegan-friendly. Hopefully, they will provide more options for a full meal in the future.
Check out this article on Are Taki's Vegan?
Want some delicious easy vegan recipes?